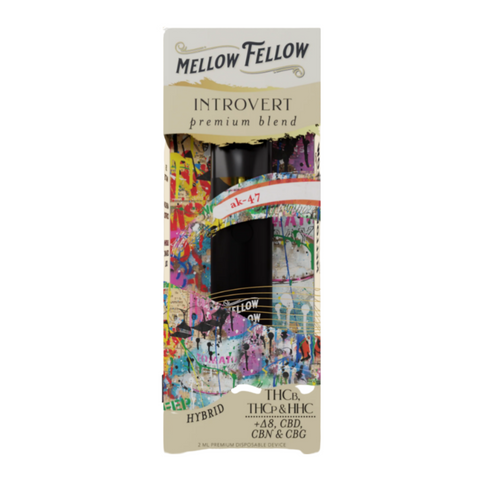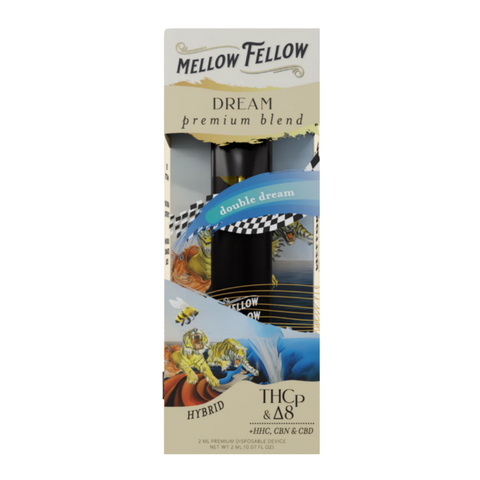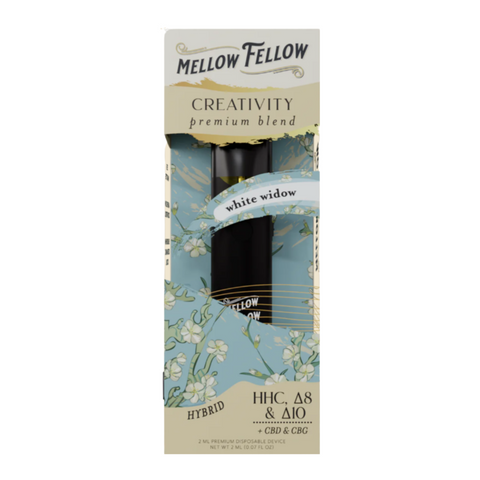 Mellow Fellow
Mellow Fellow Hybrid Delta 8 2ml Device – 1ct
Mellow Fellow Hybrid Delta 8 2ml Device  
Mellow Fellow has some premium blend total cannabinoid disposables. 
Blends currently available:
Introvert Premium Blend (THCB, THCP & HHC + Delta 8, CBD, CBN & CBG)
Dream Premium Blend (THCP & Delta 8 + HHC, CBN & CBD)
Creativity Premium Blend (HHC, Delta 8 & Delta 10 + CBD & CBG)
Device Specifications:

0.5 Subohm Ceramic Coil
Rechargeable Battery with USB-C Port
25 Watt Auto Draw
35 Watt with Button
Adjustable Airflow Control
Directions:
Inhale to activate, or hold button to preheat, slide switch for airflow control.

Warning: Must be 21 years of age. Do not use this product while pregnant or breastfeeding.