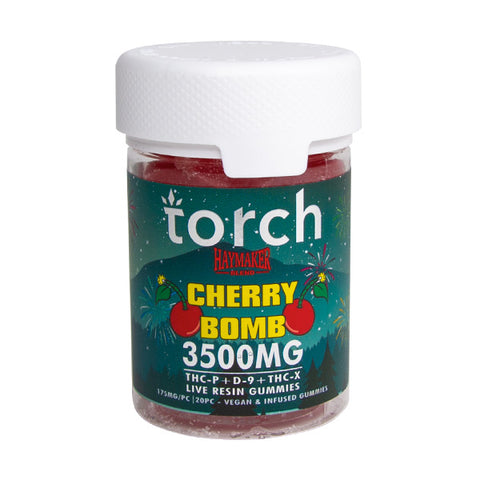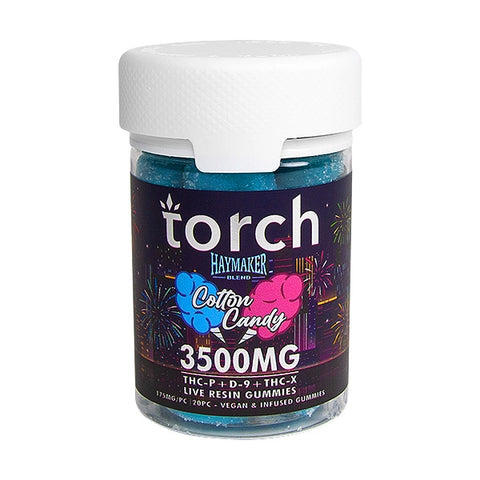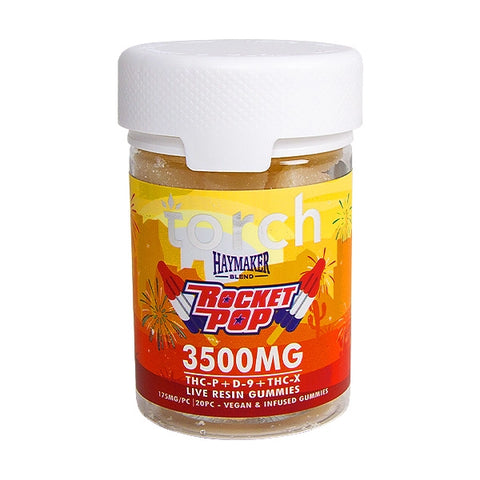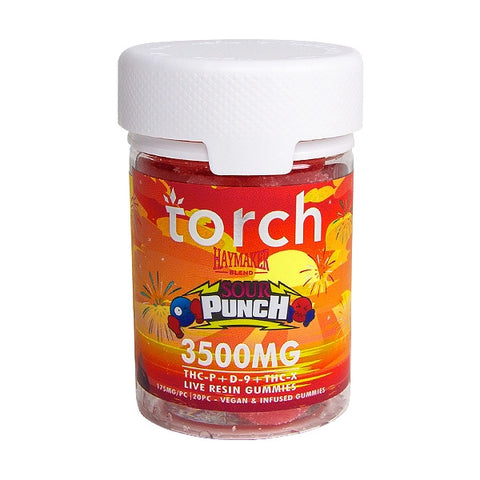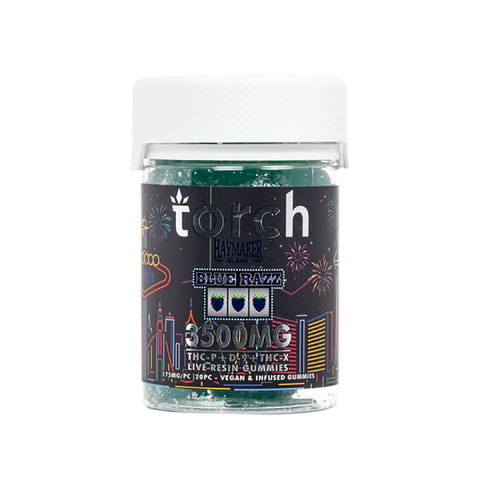 Torch
Torch Haymaker Blend Gummies | 3500mg THC-P, delta-9 THC, & THC-X
$29.99
$34.99
you save $5.00
Torch Haymaker Blend Gummies | 3500mg
The Torch Haymaker Gummies are infused with very potent blend of cannabinoids containing THC-P, delta-9 THC, & THC-X. These gummies are infused NOT sprayed. Each Torch Haymaker Blend contains 20 gummies per jar, and each gummy consists of 175mg per gummy. Torch offers the Haymaker Blend Gummies in 6 different flavors currently. We highly suggest starting with a 1/2-3/4 of a gummy if you are just starting out as these gummies are next level potent! After eating a gummy please allow for 1-1.5 hours to feel effects and then adjust for tolerance. These gummies are 2018 farm bill compliant containing less than .3% delta-9 thc.
20 Gummies Per Jar
175mg Per Gummy
Blend of THC-P, Hemp derived delta-9 THC, & THC-X
Torch Haymaker Blend Gummy Flavors

Cherry Bomb – This is the perfect blend of sweet and ripe cherries.
Cotton Candy – A classic childhood favorite flavor. This flavor is for the sweet tooth lovers.
Rocket Pop –  delicious flavored ice pops 
Blue Razz
Product Info
Vegan Free
Gluten Free
Blend of THC-P, Delta-9 THC, THC-X
2018 Farm Bill Compliant
EXTREMELY POTENT!