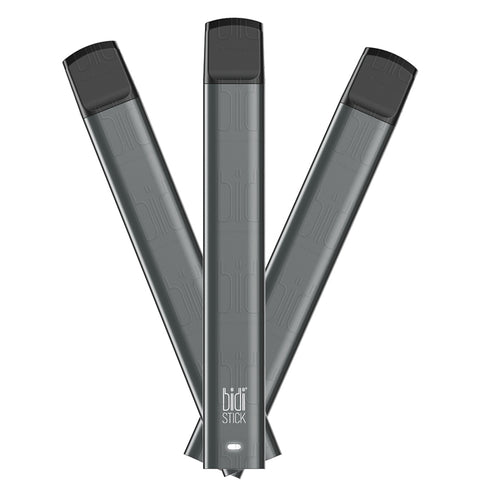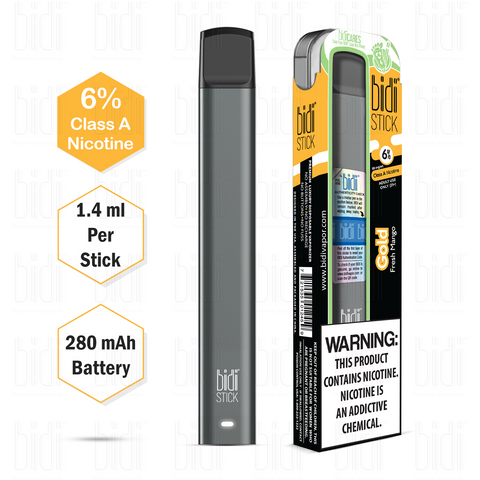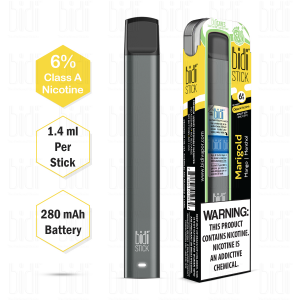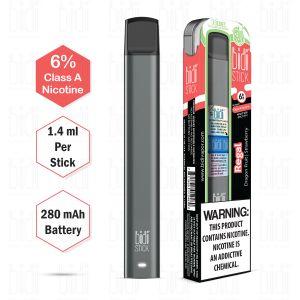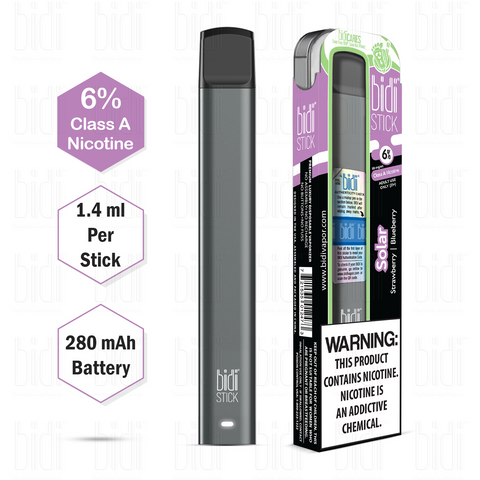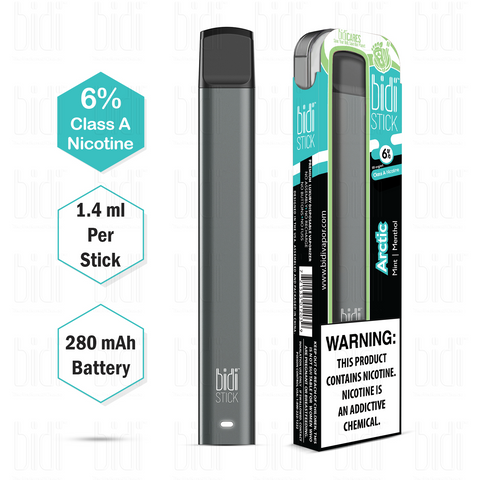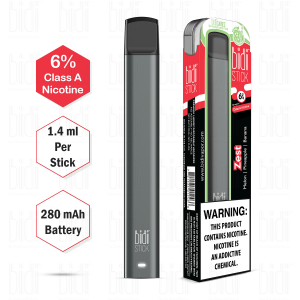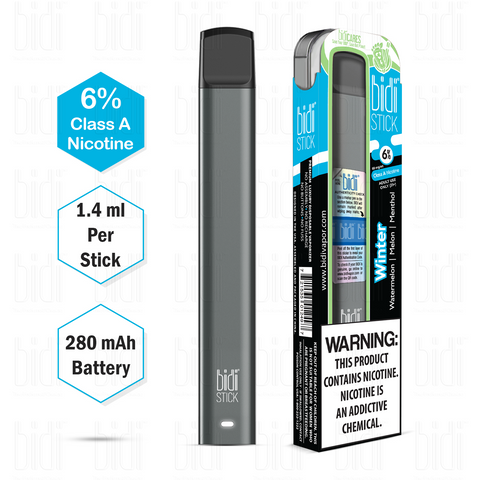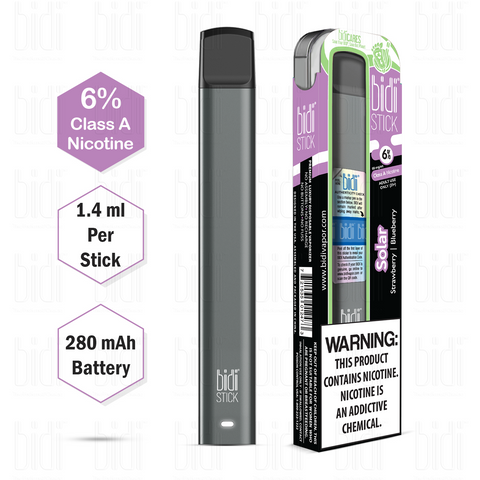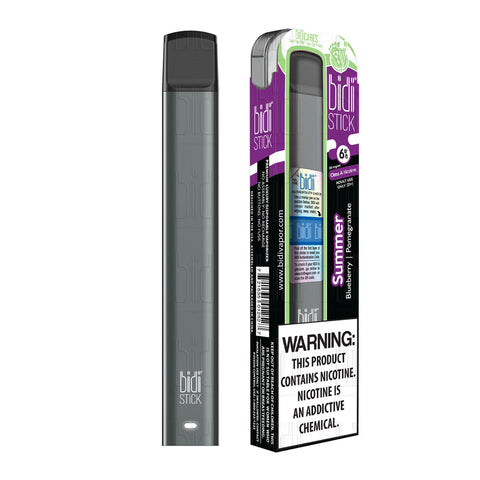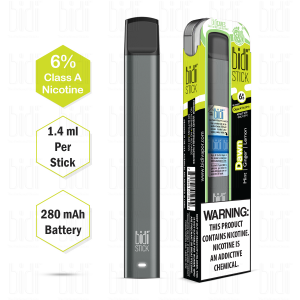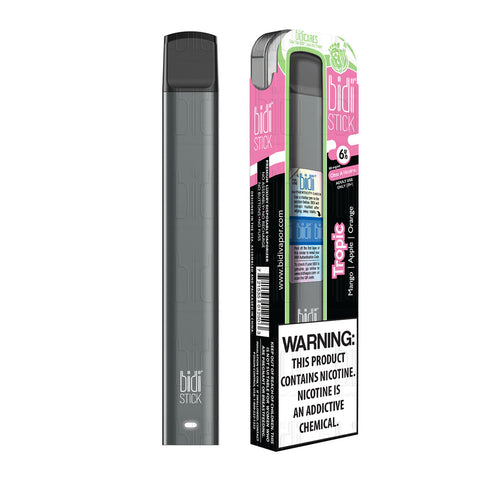 BIDI
BIDI STICK DISPOSABLE 6% 1.4ML 1CT
$11.99
$15.99
you save $4.00
Indulge in a world of exquisite flavor that knows no bounds with the BIDI Stick Pre-filled Disposable Pod Kit 10-pack! Elevate your vaping experience as you immerse yourself in the rich and irresistible taste of premium e-liquids. Unleash the true essence of vaping pleasure with the set of ten BIDI sticks, each a gateway to 1.4 ml of pure nic salt goodness.
Imagine the convenience of carrying your favorite flavors wherever you go. With this 10-pack treasure trove, you're free to explore a symphony of delectable choices, ensuring that every puff is a journey into satisfaction. Bask in the alluring charm of intense e-liquid satisfaction, carefully encapsulated in every compact BIDI stick.
What sets the BIDI Stick Pre-filled Disposable Pod Kit apart is its seamless fusion of innovation and ease. No more hassles of refilling or charging. The integrated battery and disposable design empower you to embrace vaping pleasures at your own pace, without any interruptions. Whether you're unwinding at home or embarking on an adventure, the BIDI Stick is your trusted companion.
Don't just vape – savor a world of flavors that lasts. Elevate your senses, captivate your taste buds, and relish the freedom of indulgence with the BIDI Stick Pre-filled Disposable Pod Kit 10-pack. It's time to redefine your vaping journey and make every moment an unforgettable escape into the realm of taste and satisfaction.
Features:
Fully Charged 
6% – Nicotine By Volume
1.4ML Per Stick – Premium Nicotine Oil
More than 50 Cigarettes Per Stick
280mAh – Battery