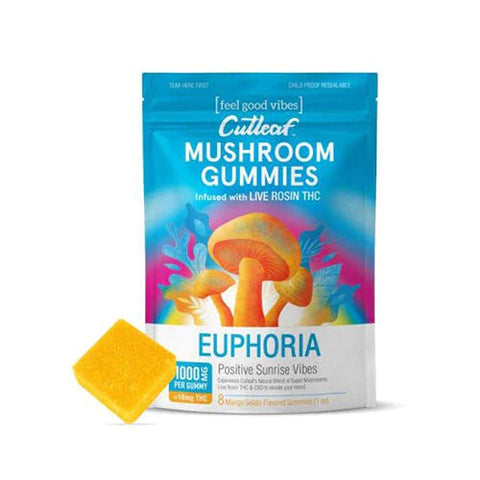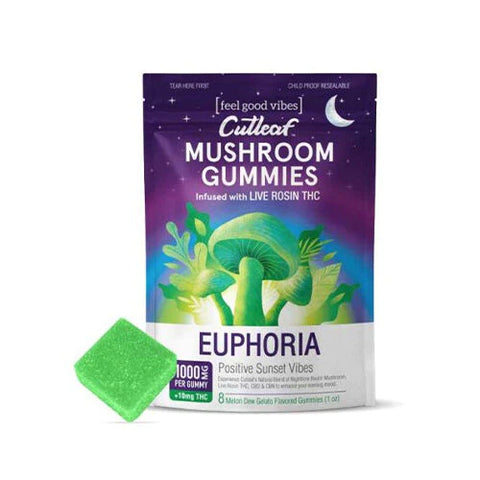 Cutleaf
Cutleaf Mushroom Gummies Euphoria Blend 1000mg 8ct
Cutleaf Mushroom Gummies Euphoria Blend 1000mg 8ct
Slathering your tastes with flavor, the Cutleaf Euphoria Live Rosin THC Mushroom Gummies are an exceptional treat to munch on. These delicious adult gummies feature a perfect blend of mushroom gummies infused with live rosin THC, providing you with euphoric effects that are sure to keep you satisfied throughout the day.


CUTLEAF EUPHORIA MUSHROOM GUMMIES FLAVORS
Daytime Mango Gelato: Dive into a delicious pool of flavor that joins together tropical mangoes with Italian ice cream.
Nighttime Melon Dew Gelato: Bask in this delicious melon dew flavor that has married an Italian ice cream.