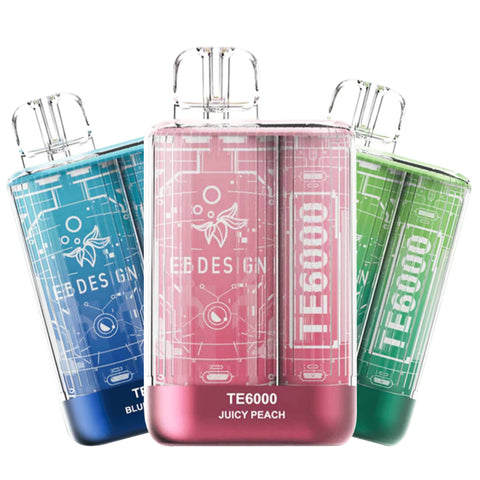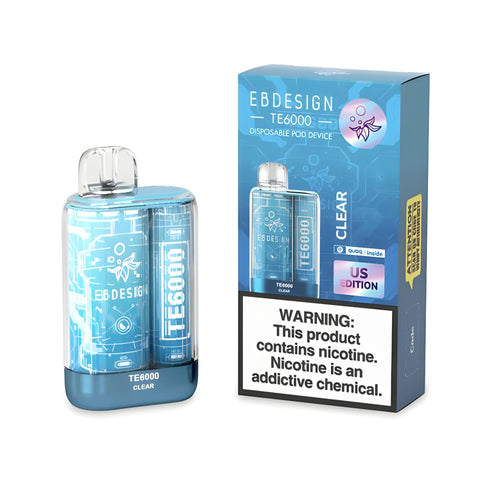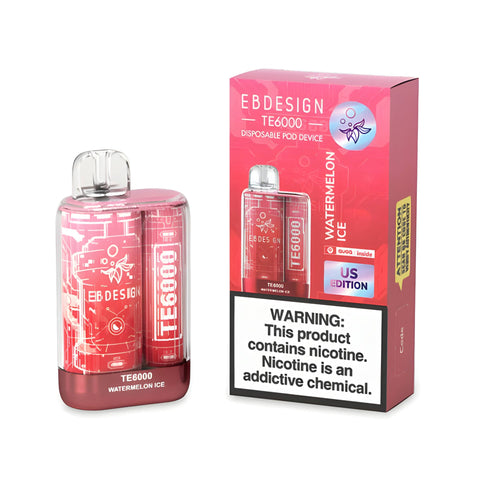 EB Design (ELF Bar)
EB Design TE6000 Disposable
EB Design TE6000

For those looking for a comfortable vaping experience, the TE6000 Disposable Vape is the ideal choice. The TE6000 offers a good number of puffs, 50MG of nicotine by volume, and nice throat impacts that are never too harsh.
A vaping device that has 10.3ml of e-liquid already inside, assuring consumers have a pleasant vaping experience. Each device delivers around 6000 puffs and a 550mAh integrated battery that makes sure the gadget can last long enough to empty the entire tank, so the user can enjoy vaping without worrying about running out of power.
It offers you a visual and gustatory experience thanks to its color-coated interior, vertically striped translucent plastic exterior, and innovative clear internal design.
Specifications:
E-juice Capacity: 10.3ml
Battery Capacity: 550mAh
Puff Count: Upto 6000

40mg/ml Nicotine Strength
EB Design TE6000 Flavors
Blue Razz Ice

Clear
Watermelon Ice