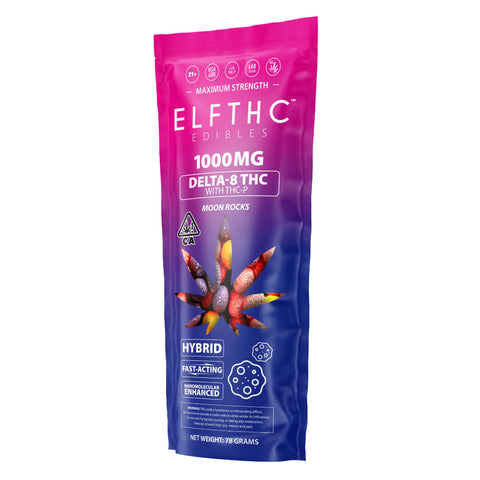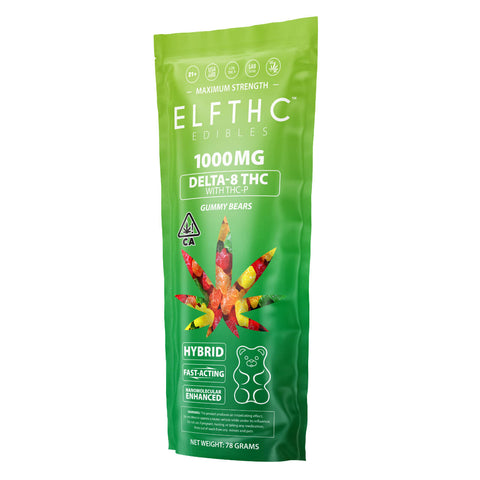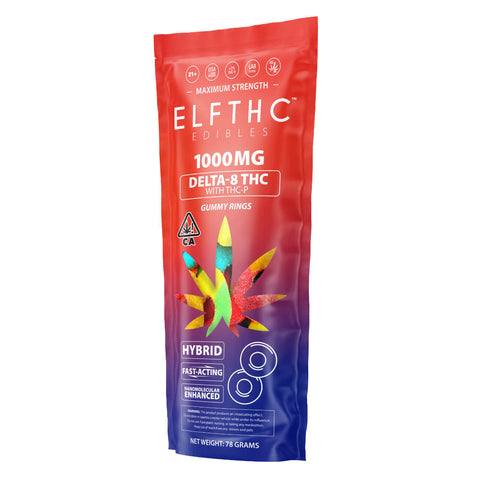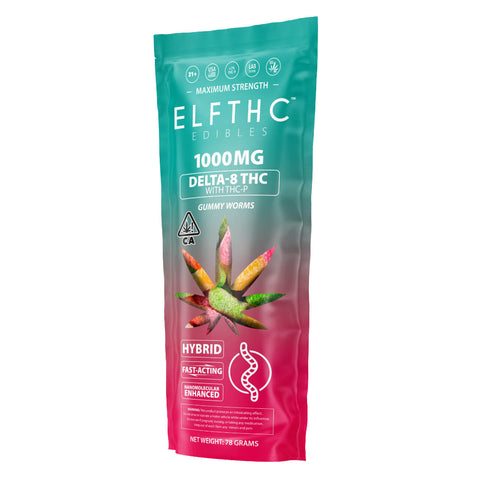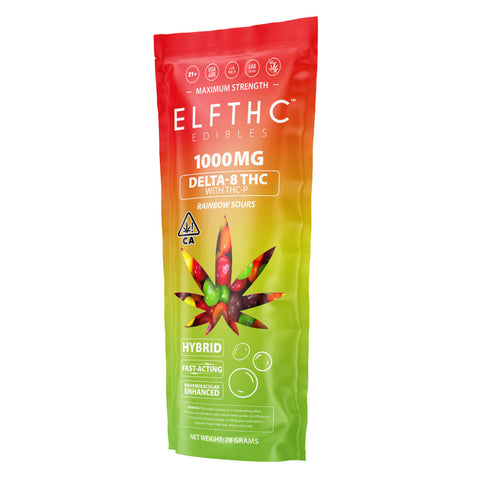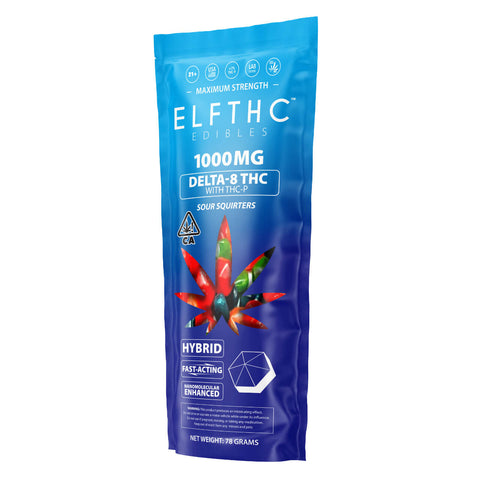 ELF THC
ELF THC Delta 8 + THC-P 1000mg Edibles ELF THC Delta 8 + THC-P 1000mg Edibles 1 PK
ELF THC Delta 8 + THC-P 1000mg Edibles
100% authentic ELF THC edibles coated in our proprietary max strength blend of Delta 8 THC and THC-P ( 33x stronger affinity for CB1 receptors than THC) . These Hybrid edibles are nanomolecular enhanced for a fast acting effect. Guaranteed to get you ELF'Ed Up!
Features and Specifications:

Size: 55mg/pc
Delta-8 THC and THC-P Hemp Infused Edibles
Derived from U.S.A Grown Hemp
Fast Acting Formula
Nanomolecular Enhanced Edibles
Third-Party Lab Tested
Δ9: <0.3%
Each Bag Contains 1000mg and is lined with a plastic tray to keep the edibles intact and for ease of use.