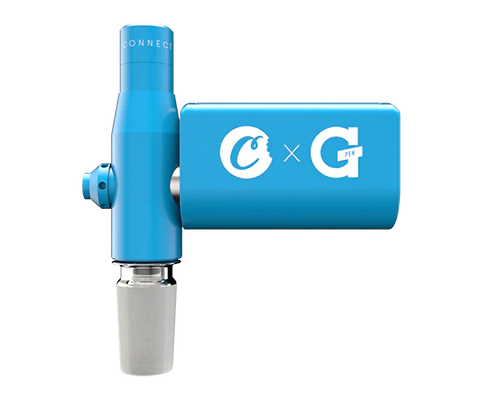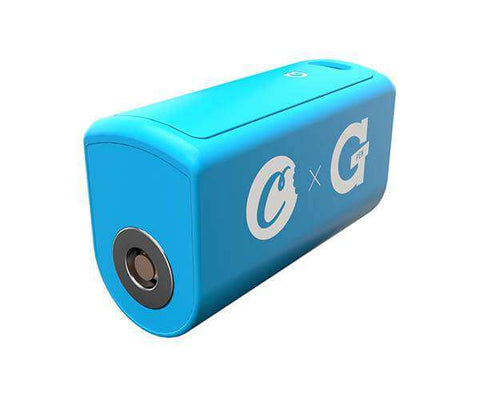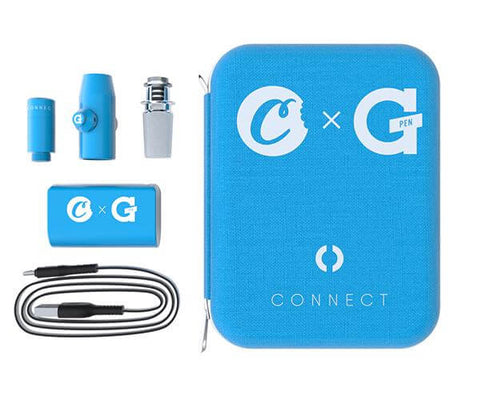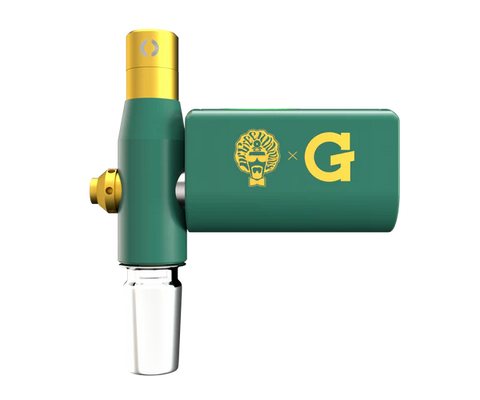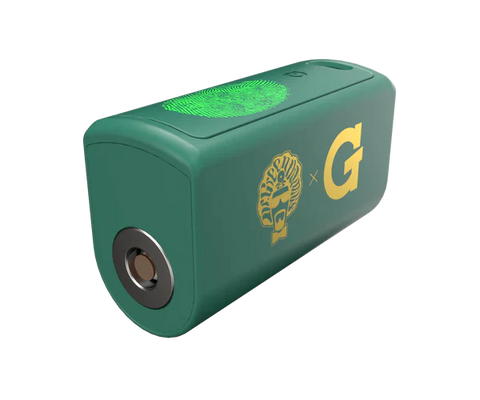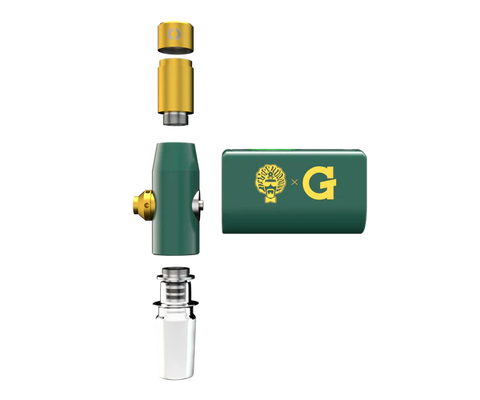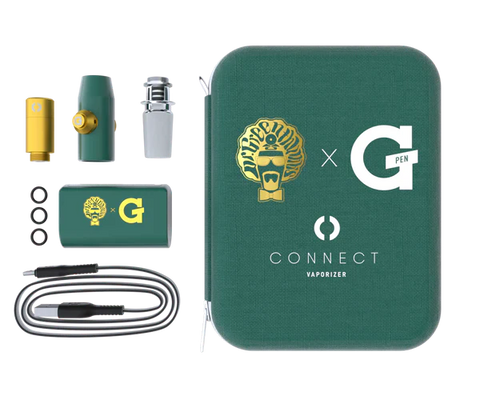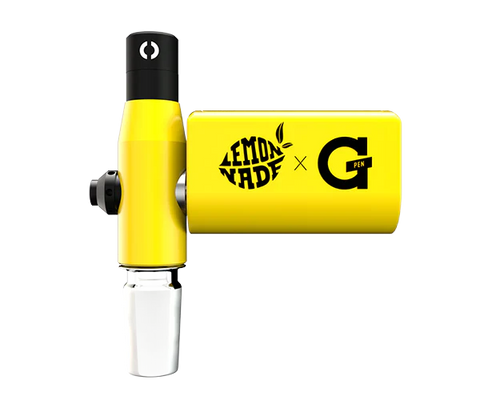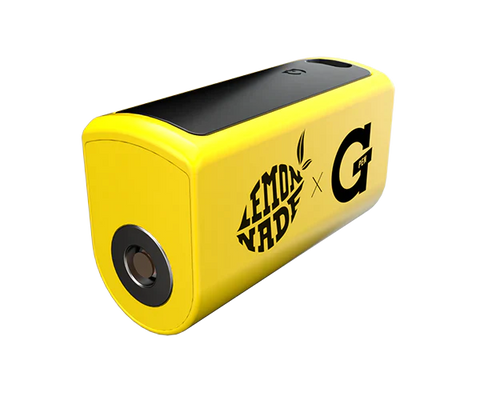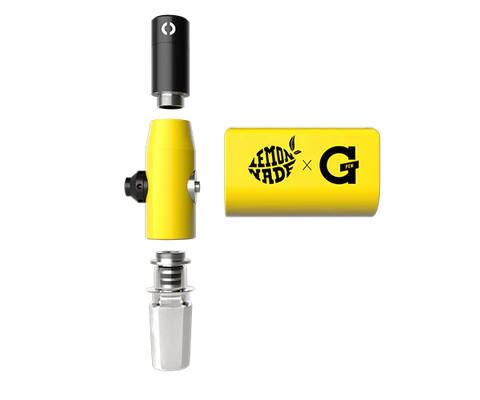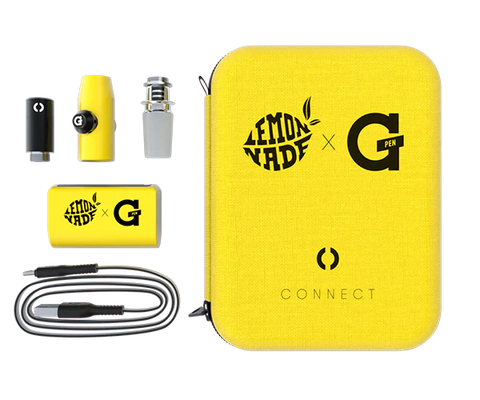 G Pen
G Pen Connect Vaporizer
The G Pen Connect Vaporizer is a revolutionary alternative to conventional concentrate consumption that heats to temperature within seconds of turning on to deliver  quality vapor production without the hassle of a torch and exposed nail.
G Pen
The G Pen Connect vaporizes concentrates evenly, and pairs with any glass water piece to deliver powerful draws.
Designed with three temperature settings as well as an extended draw mode. The Gpen features 850mAh of power and uses a snap-in magnetic connection for quick setup. Although small, the device is capable of driving several back-to-back sessions while supporting pass-through charging whenever needed.

The G Pen Connect offers compatible glass-on-glass attachments in 10mm*, 14mm and 18mm*, making it a well-suited partner to any female-jointed water piece. A spring-loaded carb release button creates instant airflow, allowing the chamber to be easily cleared.
Details
Ceramic Heating Element
Battery Capacity: 850mAh
Spring-Loaded Carb Release
Magnetic Tank Cap