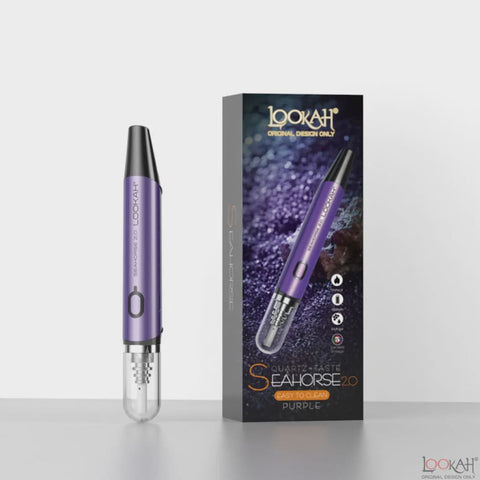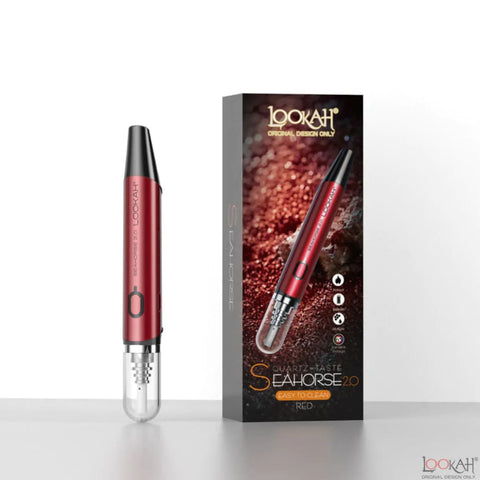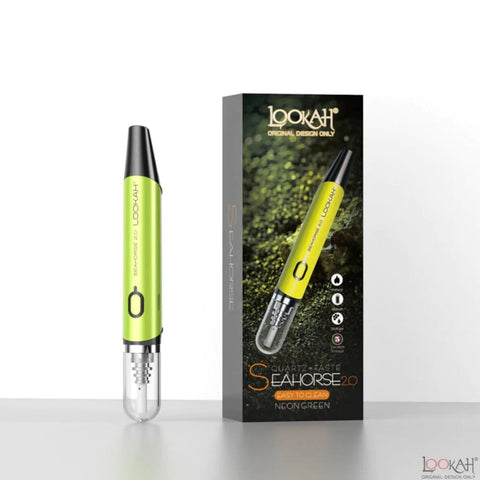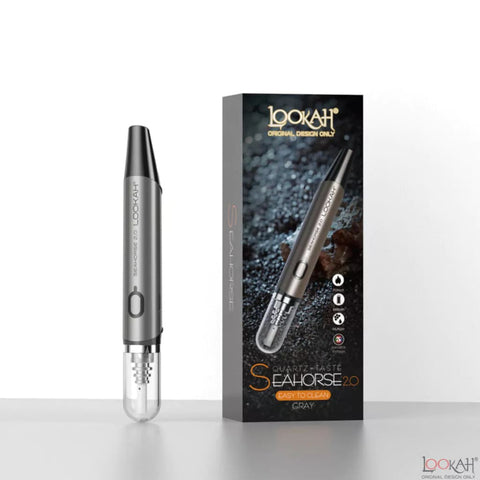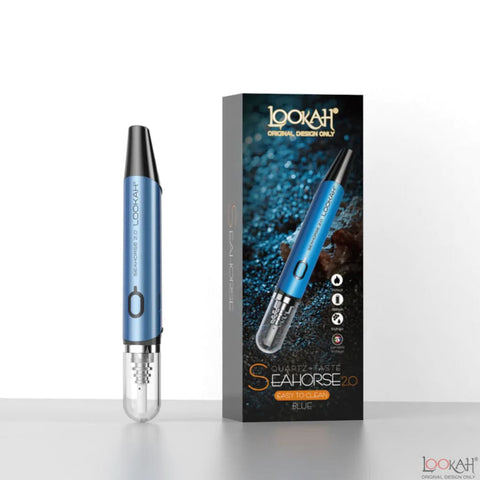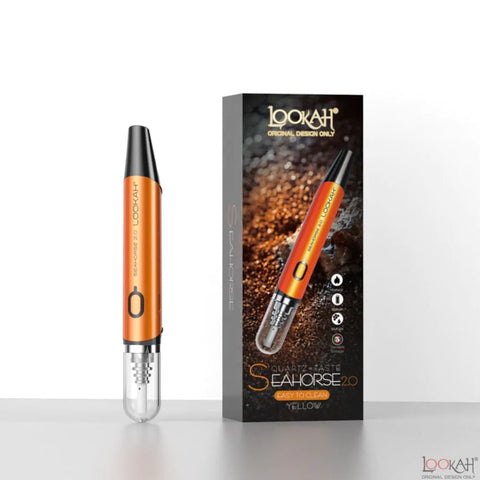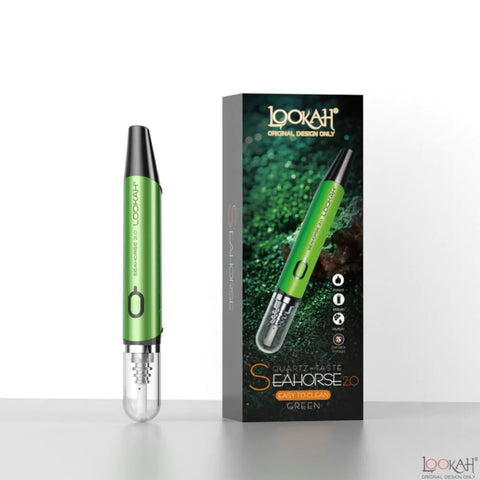 Lookah
Lookah Seahorse 2.0 Wax Pen
Lookah have launched this brand new dab pen for 2021 the Lookah Seahorse 2.0 Wax Pen
Lookah Seahorse Dab Pen
Taking all the feedback from the original Seahorse and set out to make the easiest most enjoyable and above all best value for money dab pen available in the market. 
The Seahorse dab pen has a magnetic glass mouthpiece, in other words you can easily take it off and clean it separately with the include cleaning brush or a q-tip. 
Moreover, the air path runs directly from the dab tip to the mouthpiece, so there's no hassle when it comes to cleaning. Firstly, dip the cleaning brush in some isopropyl alcohol. Next, pass it through the air passage. Remember to remove the coil first as using a brush on it can damage it. The Lookah Seahorse 2.0 Wax Pen features a Type-C USB port for charging.
Lastly, like its predecessor, this vape pen has a manual and automatic mode, both of which can operate in 3 voltage modes 3.2V low, 3.6V medium, 4.1V high. 
Features:
1) Battery: 650mah
2) Fast heating up
3) Compatible with many 510 thread cartridges
4) Portable and compatible with bongs
5) 1 Device, Multiple uses.
6) Type-C Charging Port
Includes:
1x Seahorse 2.0
1x Magnetic Tip Cover
1x Seahorse Coil type III
1x Cleaning Brush
1x USB Cable