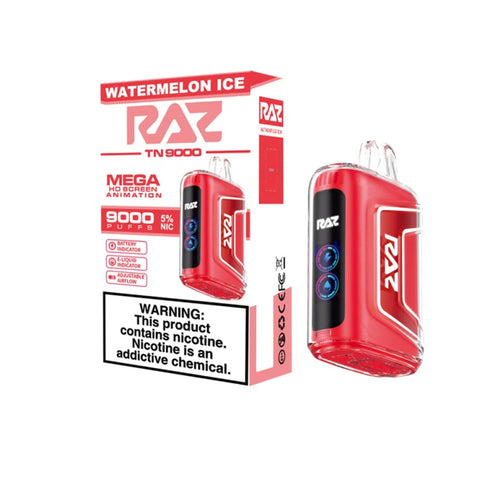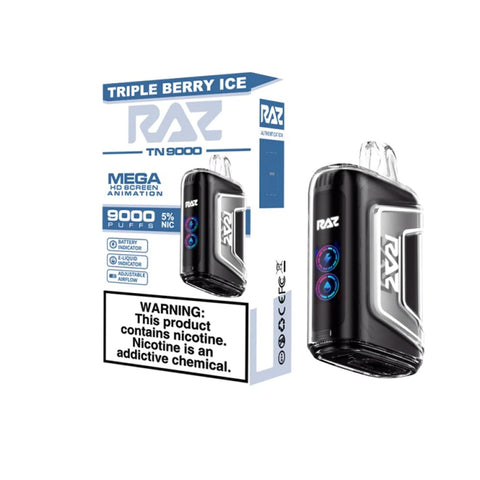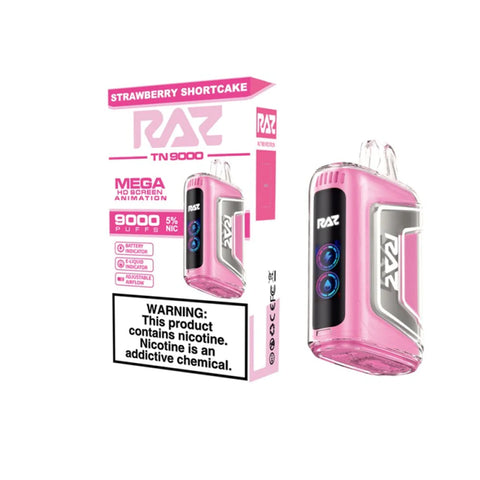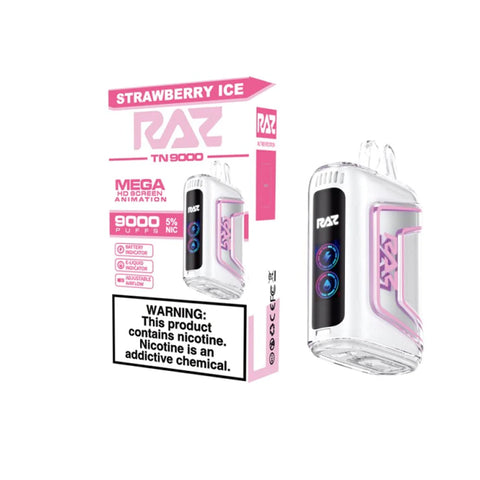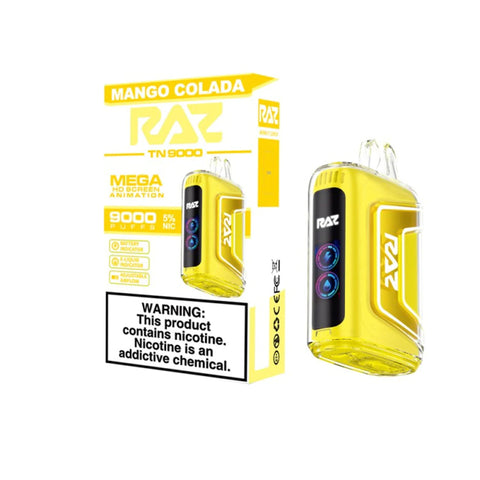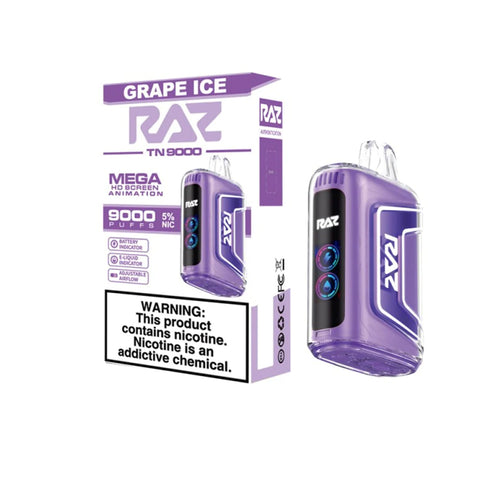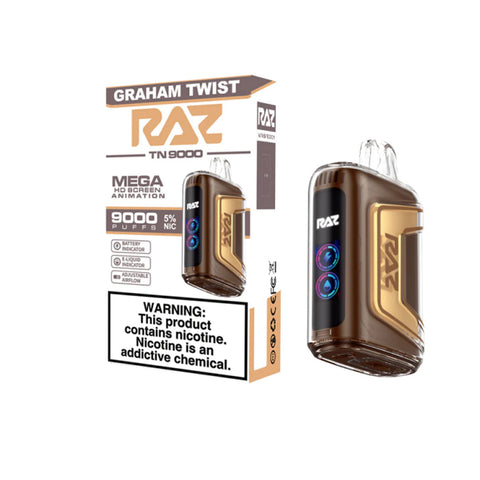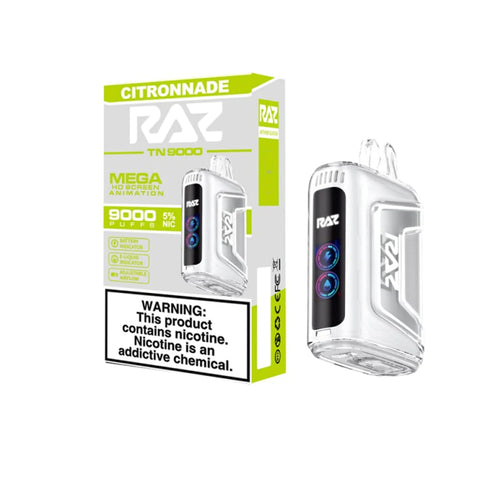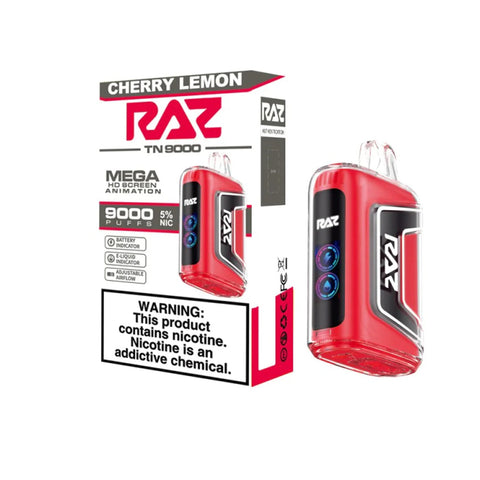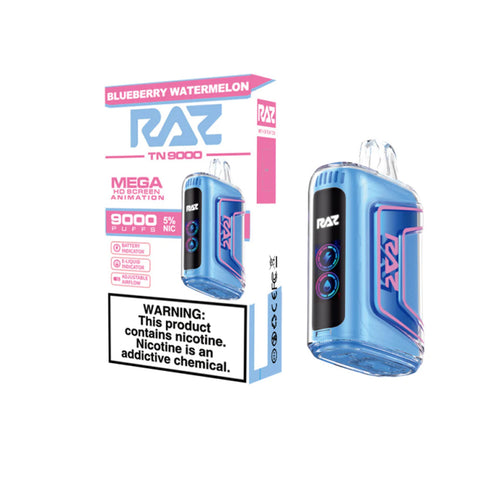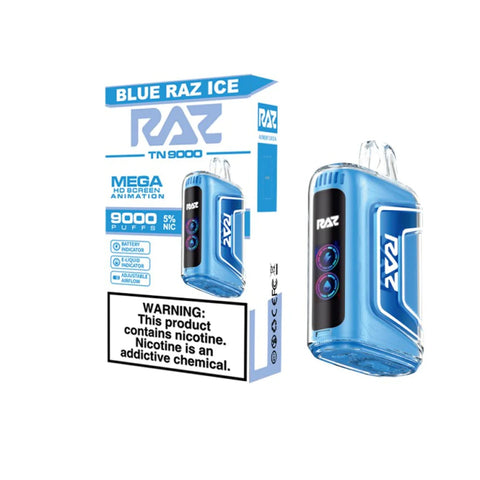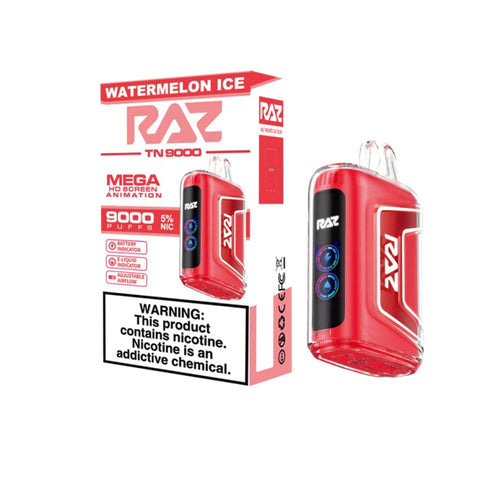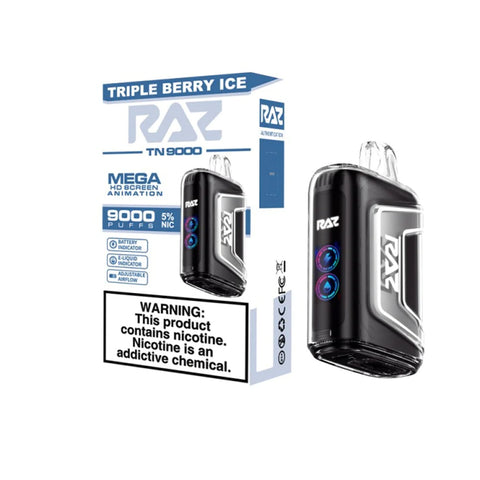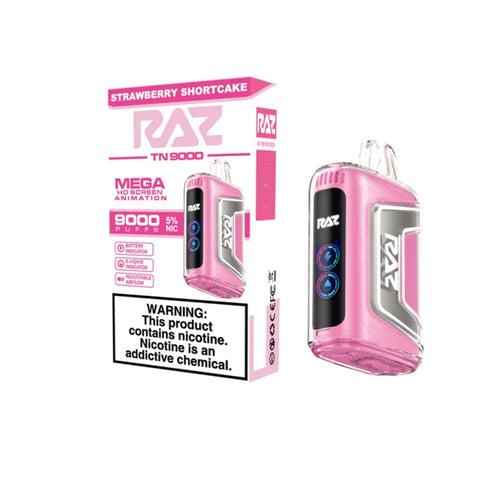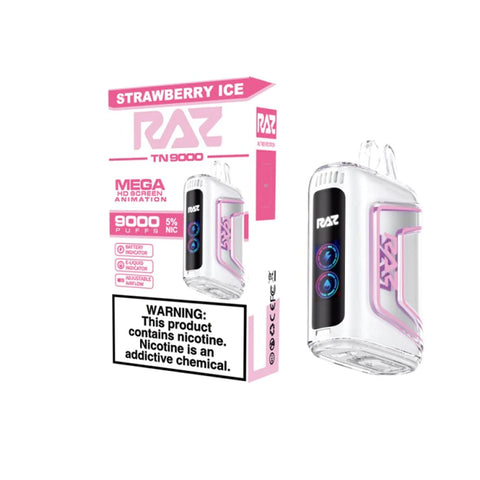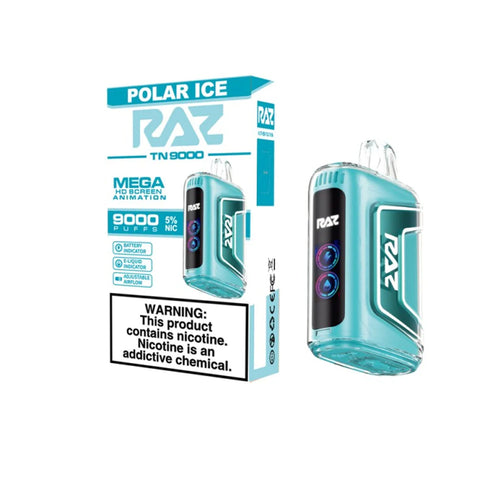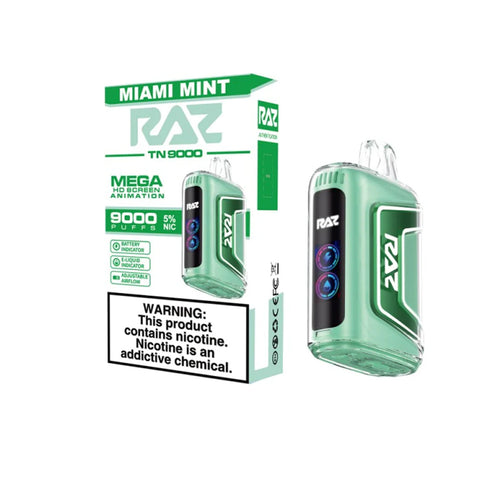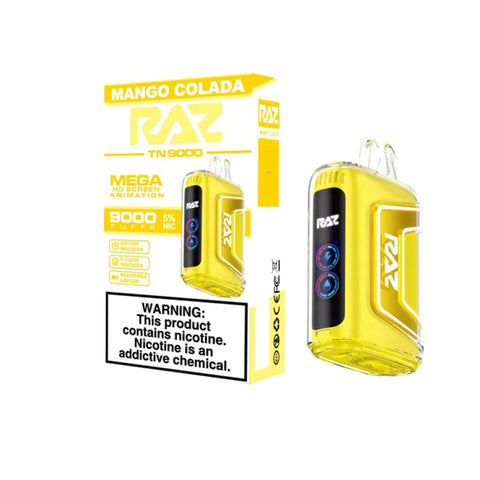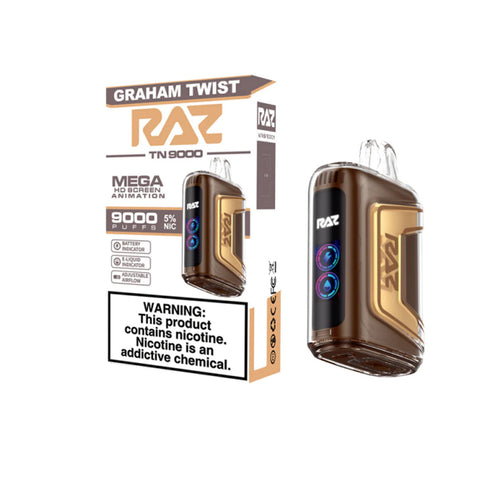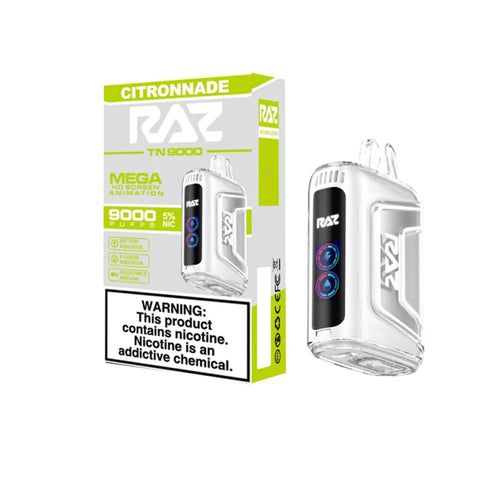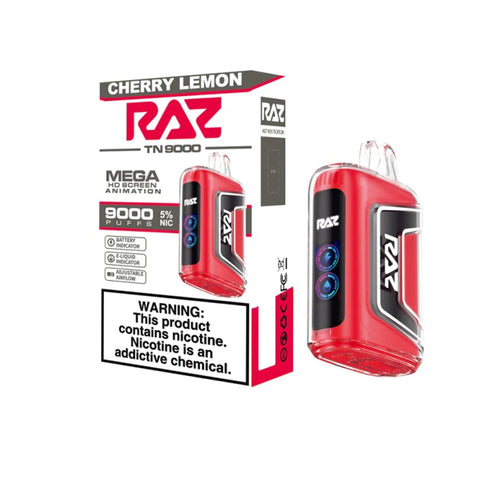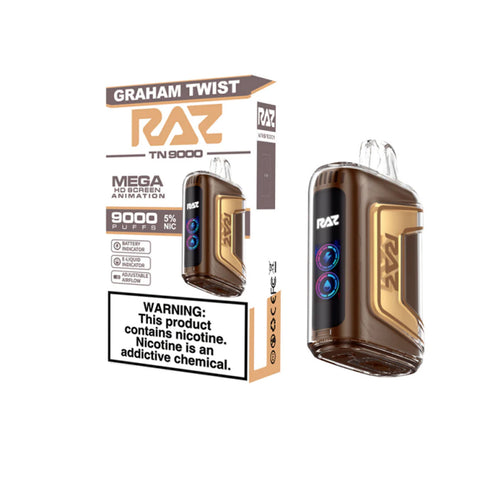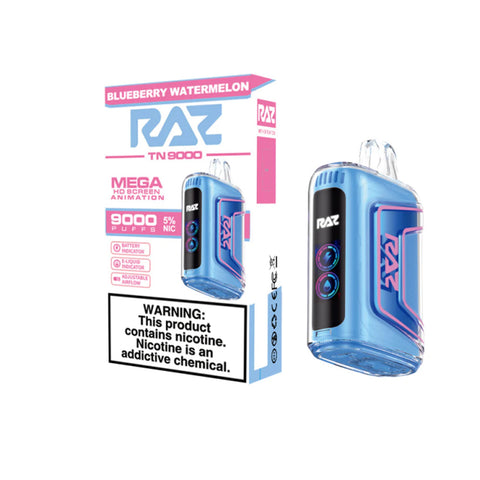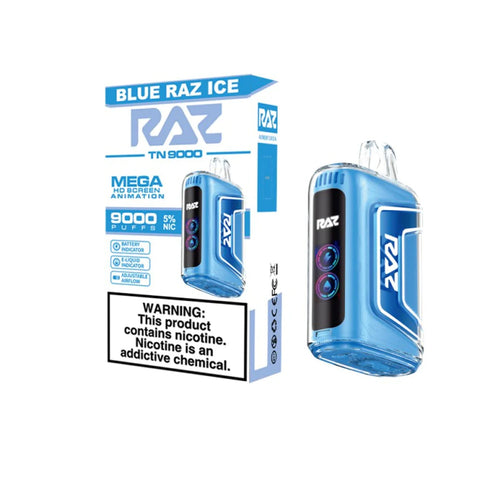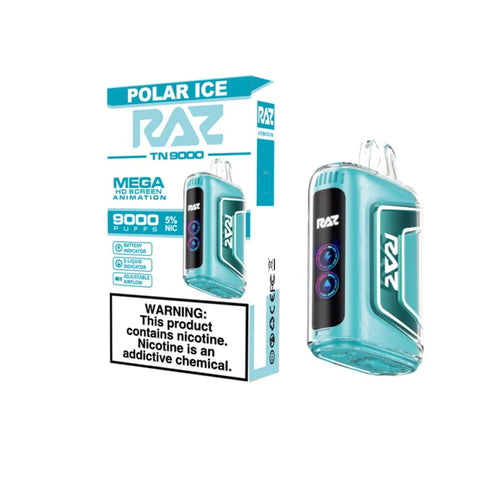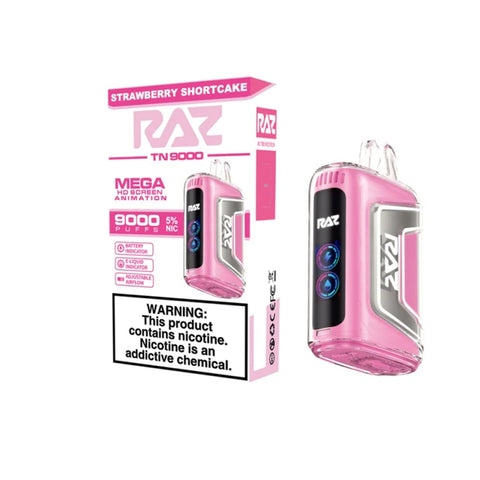 RAZ - Geekvape
Raz TN9000 Disposable Vape
Introducing the RAZ TN9000 Disposable Vaping Monster – 9000 Puffs of Pure Enjoyment!
Are you ready to elevate your vaping experience with the RAZ TN9000 Disposable? This exceptional disposable vape device is designed to provide you with a long-lasting, delightful, and hassle-free vaping journey. With its impressive features and high-capacity design, it's the perfect choice for both experienced vapers and beginners alike.
Key Features:
Unbeatable Puff Count: Enjoy an astounding 9000 puffs of pure satisfaction with the RAZ TN9000 Disposable.

Generous E-Liquid Capacity: Featuring a massive 12mL e-liquid reservoir, this device ensures you won't run out of your favorite flavors anytime soon.

High Nicotine Content: With 50mg of nicotine, the RAZ TN9000 offers a robust nicotine hit for a truly satisfying vaping experience.

Customizable Airflow: Tailor your vaping experience with the adjustable airflow feature, allowing you to find your perfect draw.

Battery Level Indicator: Stay informed about your battery status with the convenient battery level screen indicator.

Cutting-Edge Dual Mesh Coil: Experience superior flavor and vapor production thanks to the advanced dual mesh coil technology.

USB-C Rechargeable: Effortlessly recharge your device with the USB-C port, ensuring you're always ready for your next vape session.
Delightful Flavor Options: Choose from a wide range of delectable flavors to suit your taste preferences:
Blue Razz Ice
Blueberry Watermelon
Cherry Lemon
Citronnade
Graham Twist
Grape Ice
Mango Colada
Miami Mint
Polar Ice
Strawberry Ice
Strawberry Shortcake
Triple Berry Ice
Watermelon Ice
Experience the ultimate in vaping pleasure with the RAZ TN9000 Disposable. Whether you're a vaping connoisseur or just starting your journey, this high-capacity device is sure to satisfy your cravings and leave you craving for more. Elevate your vaping game and savor your favorite flavors with the RAZ TN9000 Disposable today!