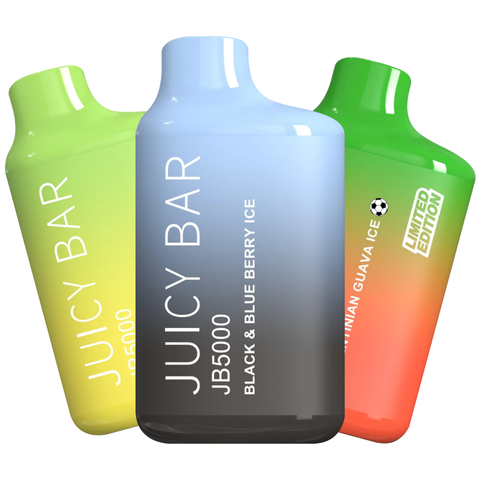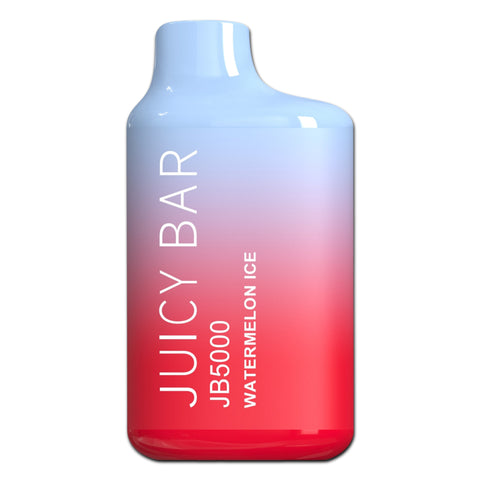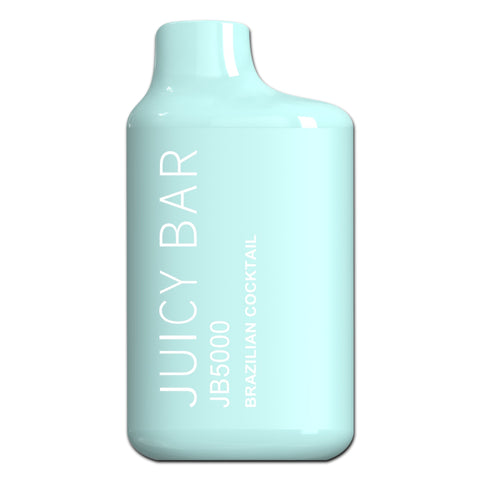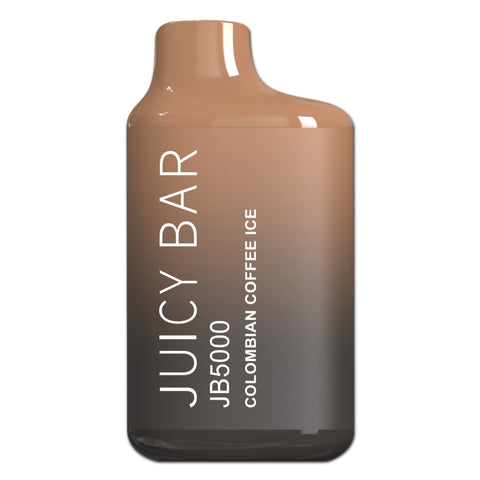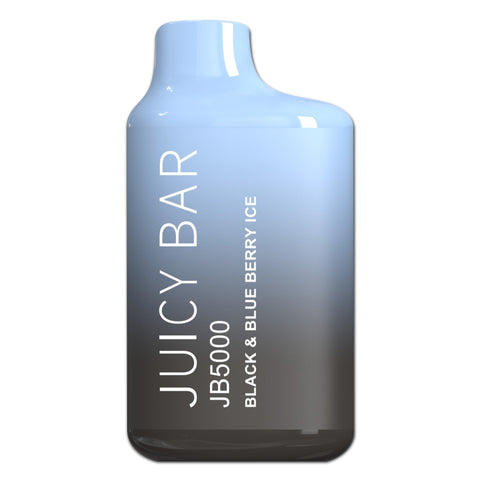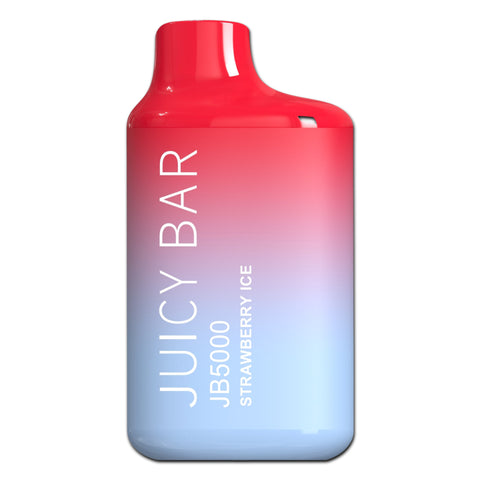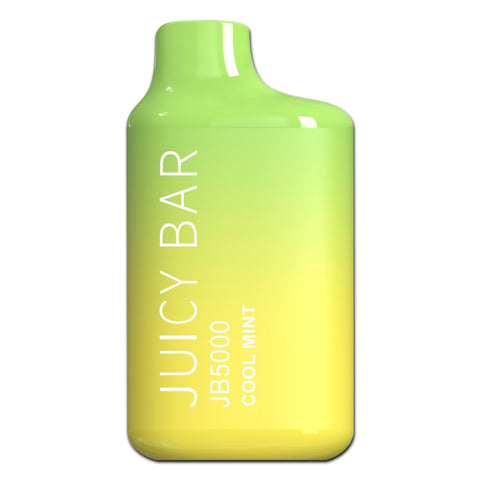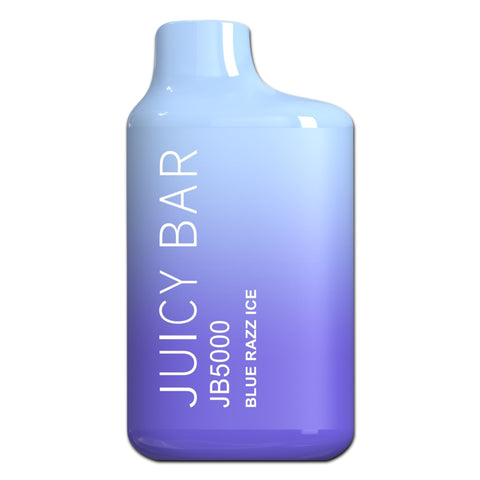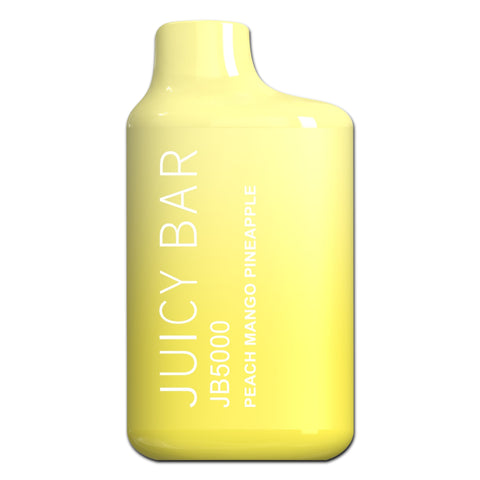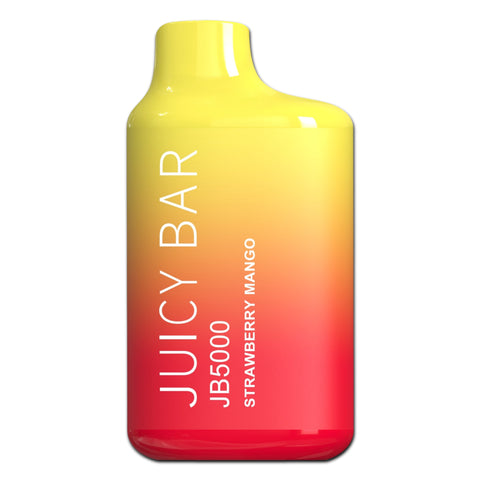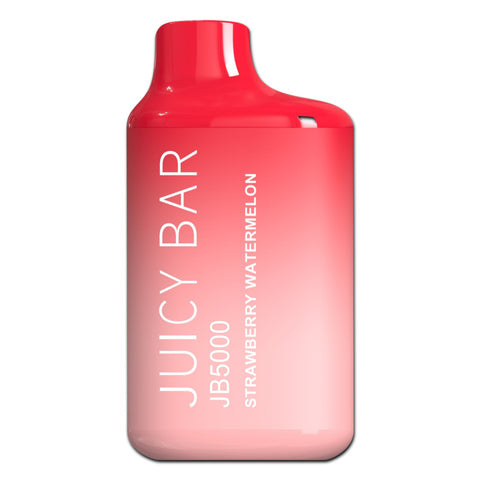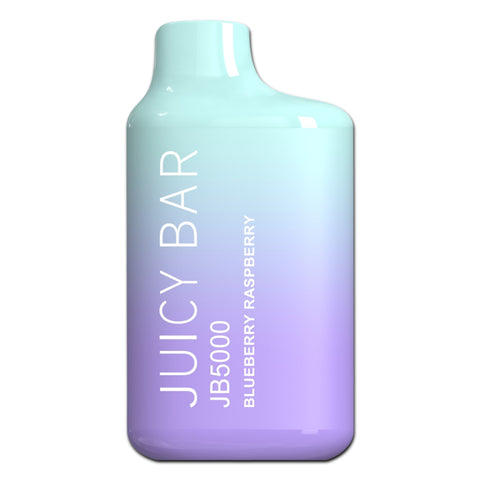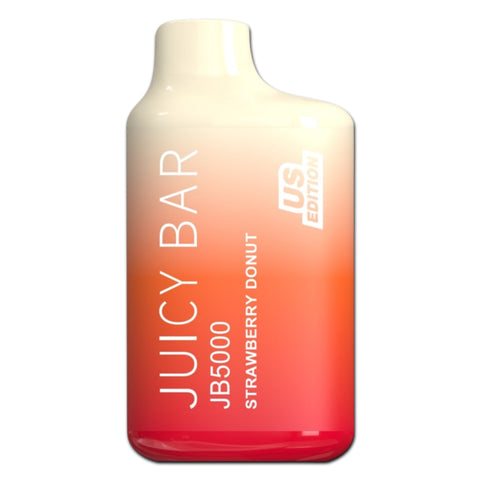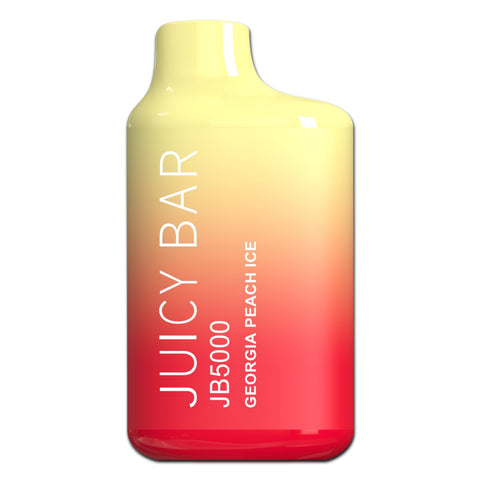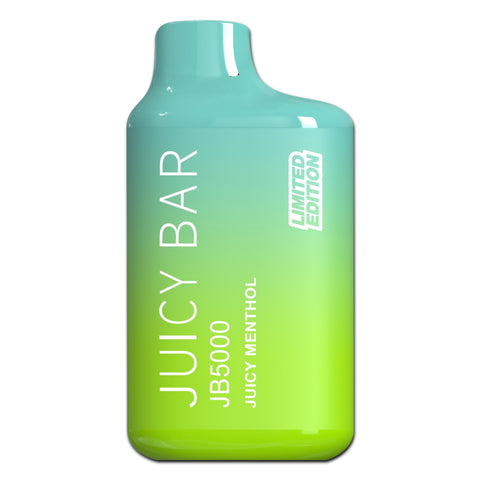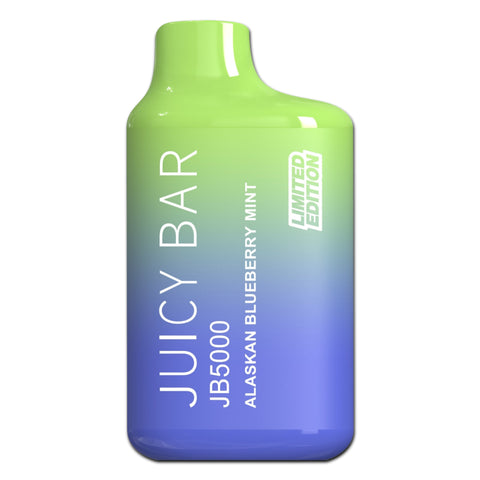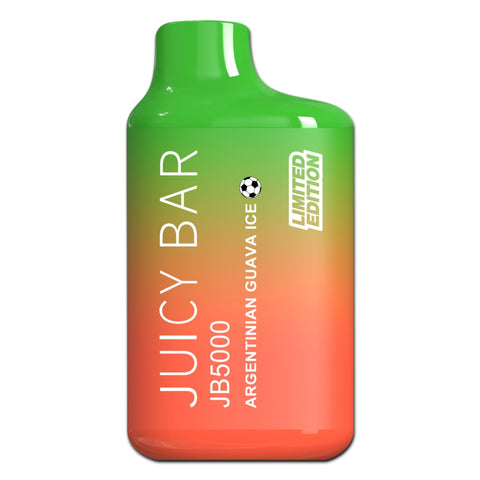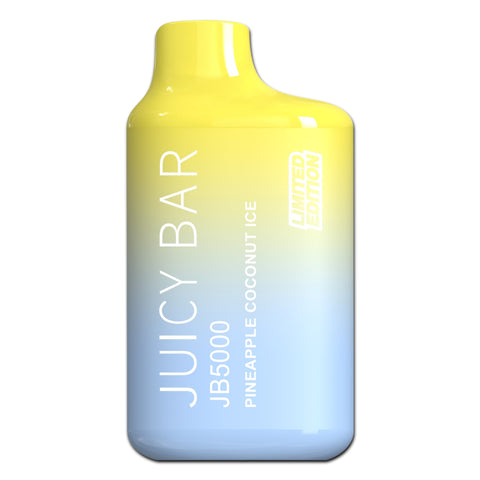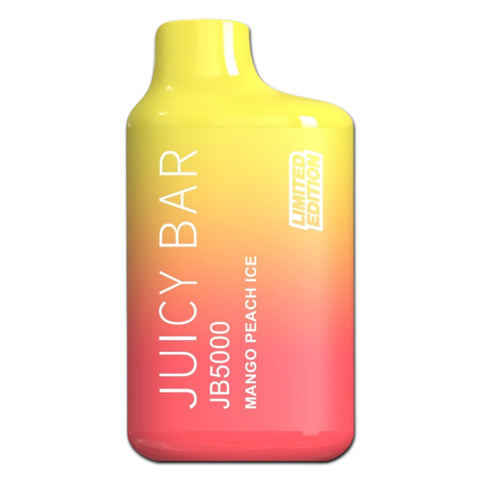 Juicy Bar
Juicy Bar JB5000 Puffs 13ml Disposable 1 Ct
ABOUT JUICY BAR JB5000 PUFF DISPOSABLE
One of the trendy vapes that is now on the market is the Juicy Bar JB5000. For a richer tasting experience, it offers juicy flavor and a selection of blended flavors. A mesh coil with a resistance of 1.20 ohm that offers you the best taste and immediate experience. With 13ml of e-liquid and 5% nicotine, the Juicy Bar JB5000 has a 650mAh battery. The type C charging makes charging quick and straightforward at all times. Now is the time to grab your favorite regular or limited flavor.

Experience Ultimate Convenience with Juicy Bar JB5000: 5000 Puffs, 13ml E-Liquid, Disposable Vape.

Looking for a hassle-free vaping solution? Meet the Juicy Bar JB5000 - the pinnacle of convenience and flavor. With an incredible capacity of 5000 puffs and a generous 13ml of e-liquid, this disposable vape is designed to elevate your vaping experience while keeping things simple.

Key Features:

5000 Puffs: Enjoy an extended vaping experience with an impressive 5000-puff capacity, ensuring long-lasting satisfaction.
13ml E-Liquid: Immerse yourself in flavor with the substantial 13ml e-liquid reservoir, delivering consistent and bold tastes.
No-Fuss Design: Say goodbye to complicated setups. The Juicy Bar JB5000 requires no refilling or coil changes—just unbox and enjoy.
Portable Luxury: Designed for life on the go, the sleek Juicy Bar JB5000 easily fits into your pocket or bag, so you can vape anywhere.
Upgrade your vaping journey with ease and flavor. Discover the world of Juicy Bar JB5000 today!
Please note that product availability may vary based on your region and local regulations. Simplify your vaping experience with Juicy Bar JB5000.
Pre-filled vape: 13ml e-liquid capacity
Puff count: Approximately 5000 puffs 
Nicotine: 5% (50mg/mL)
Atomizer: Mesh Coil