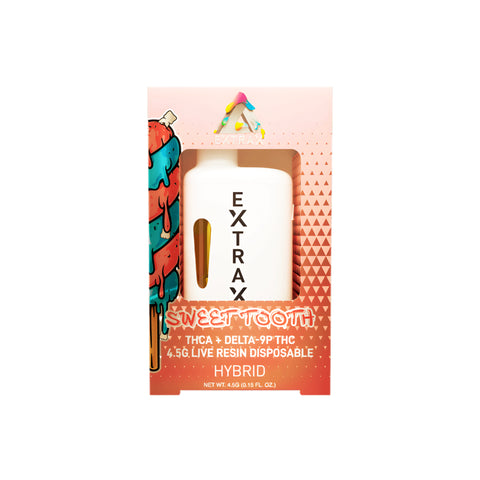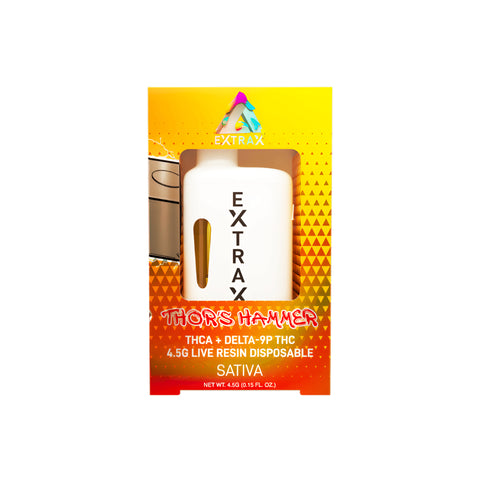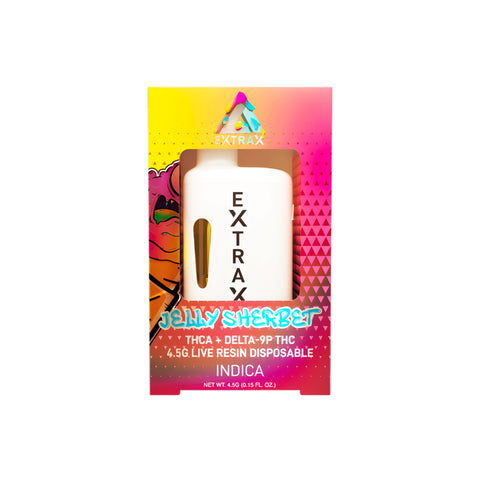 Extrax
Delta Extrax Adios Blend Disposable 4.5G 1ct
Delta Extrax Adios Blend Disposable 4.5G 1ct
THCA + Delta-9P THC 4.5g Disposable
Uses a blend of cannabinoids, including HXY10-THC, THCX, HXY8-THC and Live Resin. The device is filled with approximately 4.5 grams of a cannabinoid blend.
Recommended Use: Consult with a physician before using this product.

Warning: Must be 21 years of age. Do not use this product while pregnant or breastfeeding.
When Using This Product: Do not drive or operate heavy machinery.