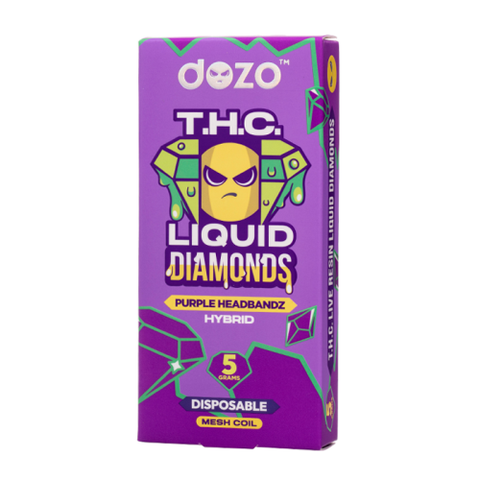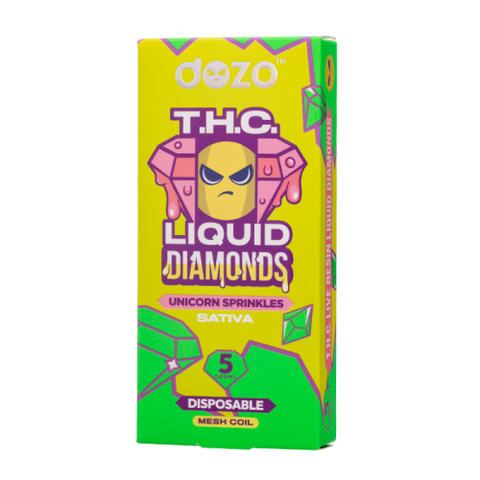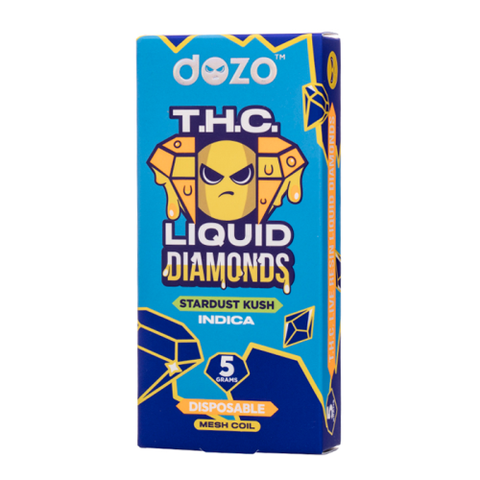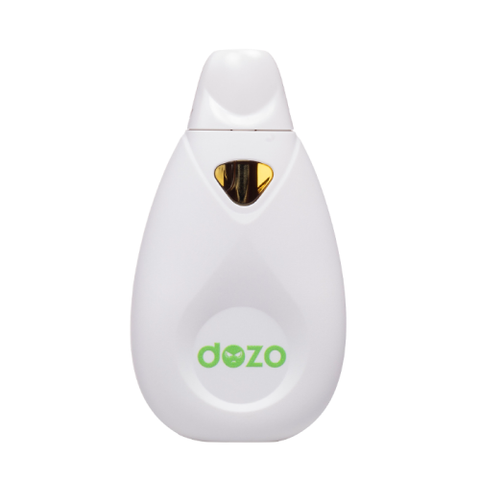 Dozo
Dozo Liquid Diamonds 5gm Disposable 1ct
Dozo Liquid Diamonds 5gm Disposable
Another incredible delta product from the Pure dozo team is Dozo THCa Liquid Diamonds Extract Disposable 5g! High-potency hemp-derived blends were how Dozo first entered the hemp-derived arena. These days, their mushroom-flavored vapes and gummies are what they are most well-known for.

Without the mushrooms, this THCa Diamond mixed disposable has a similar blend to their Don't Trip Mushroom disposable. A potent combination of THCa Diamonds, THCP, Delta 8 and Delta 10 THC, CBD Live Resin, and all-natural terpenes are present in each 5g device. This exclusive combination of top-quality cannabinoids was created to deliver a potent, distinctive high.
The unique, svelte, and small design of these 5G devices is impressive. These magnificent 5g disposables have been fashioned into a "alien pod" with a plush finish. These gadgets are pre-charged and pre-filled.
Since they have a USBC port, your gadget never goes without power for very long. To provide consumers with a smoother, more tasty experience and vapor production, each disposable contains a mesh coil.
Draw-Activated + Mesh Coil For Flavor Enhancement And Vapor Production
USBC Rechargeable