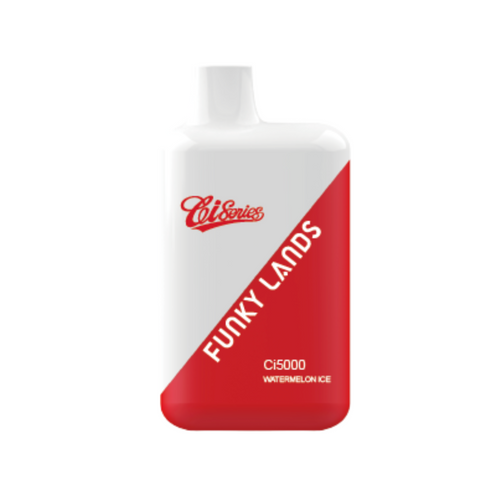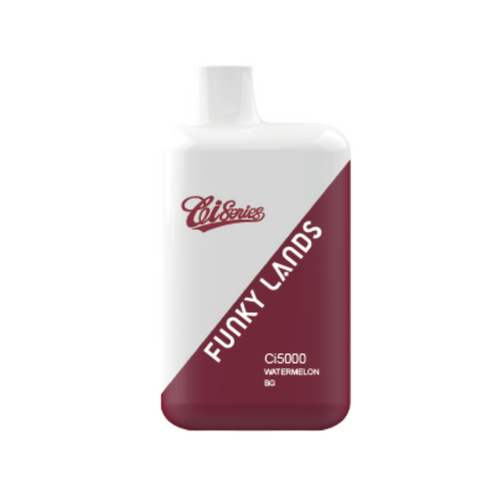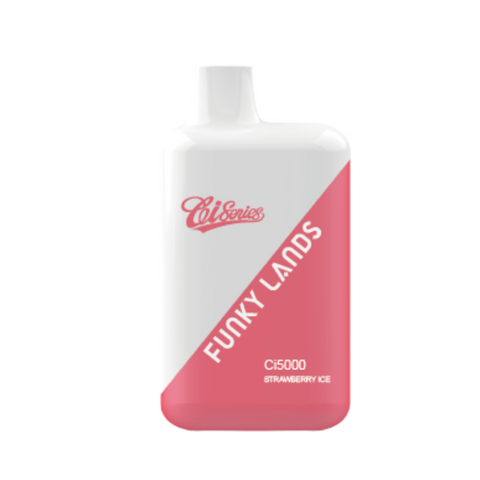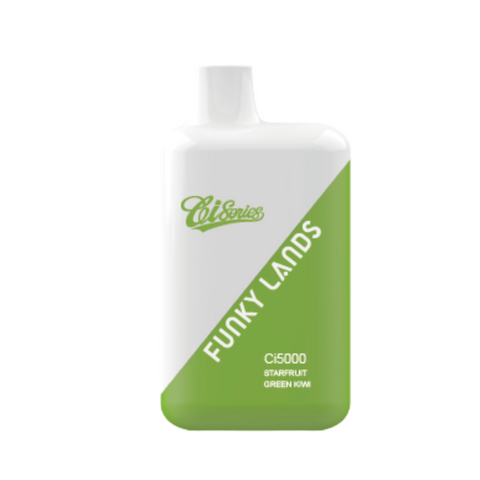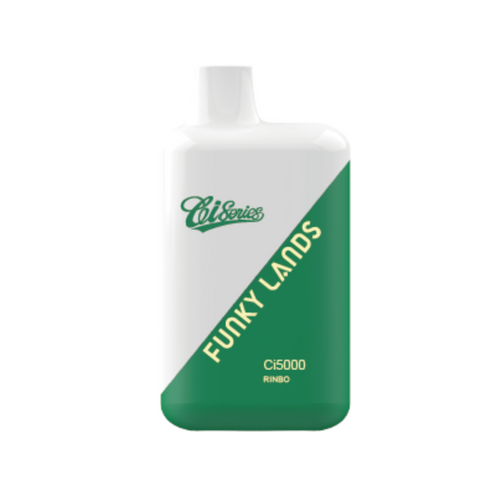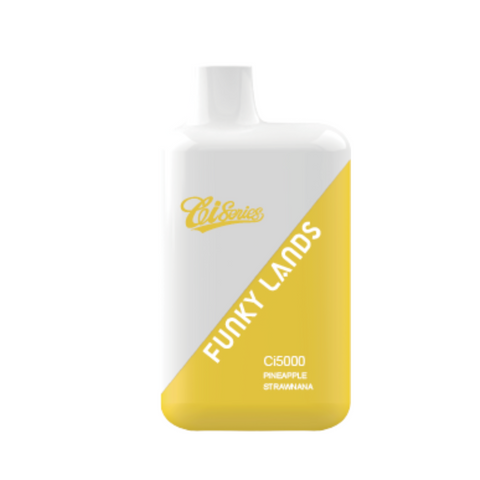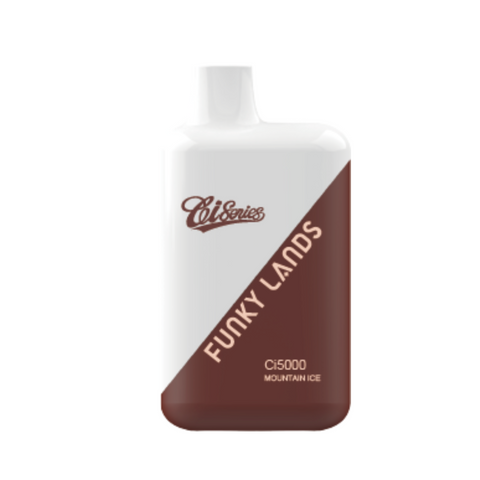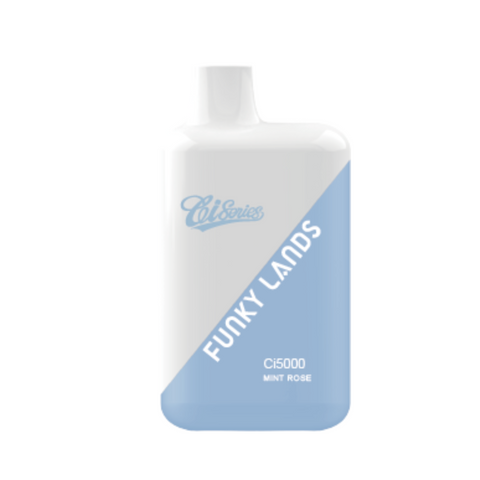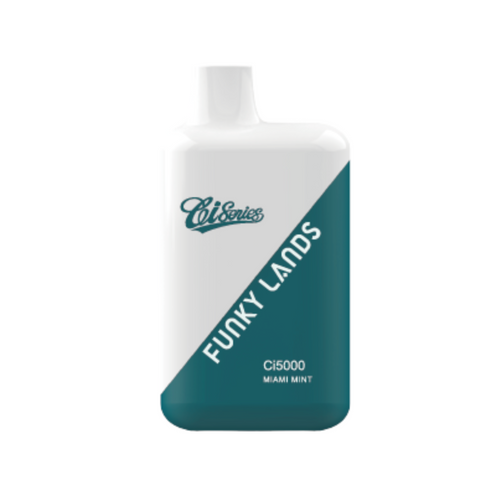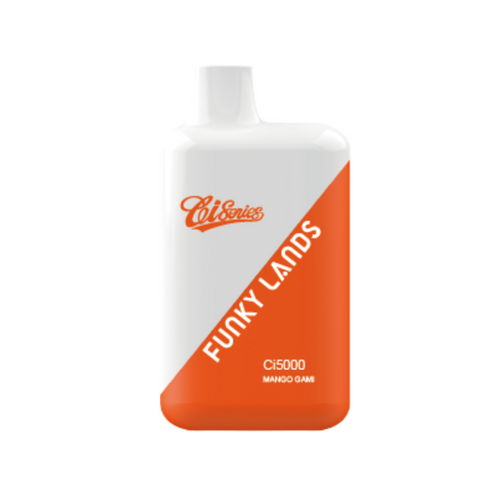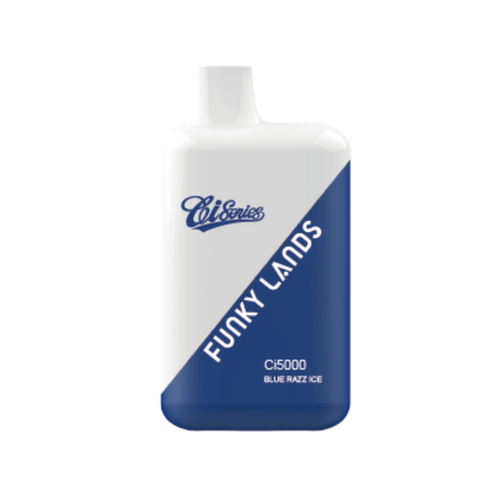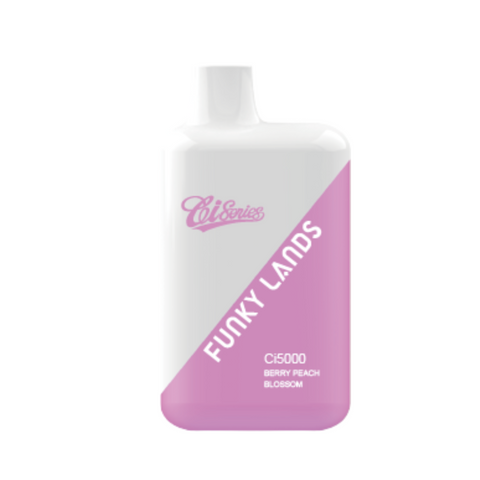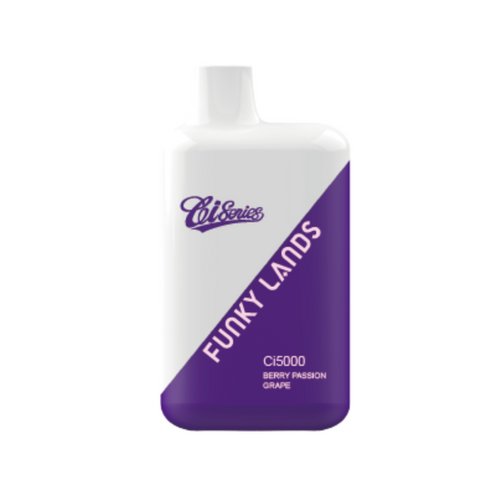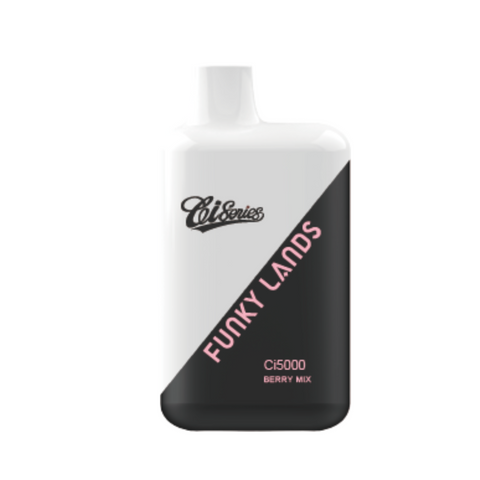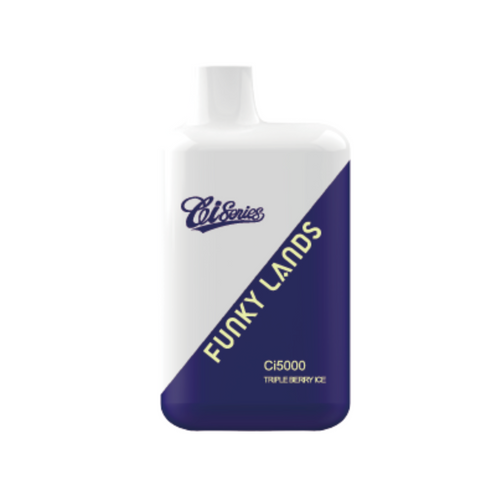 Funky Republic
FUNKY LANDS Ci5000 DISPOSABLE 1 ct
The Funky Lands Ci5000 Disposable Vape is a dynamic gadget that captures the apex of vaping experiences. This disposable vape is made to sate your cravings and offer a continuous vaping experience. It is driven by QUAQ Coil Technology and has a ton of unique features.

The Funky Lands Ci5000 ensures constant exposure to your favorite flavors thanks to its enormous 10ml e-liquid capacity. This gadget is ready to wow with any flavor, whether it be typical tobacco nuances, sweet essences, or sour fruit. The 40mg nicotine potency effectively strikes a balance between a satisfying throat hit and velvety smoothness, catering to your nicotine tastes. Prepare for a lengthy vaping voyage since the Funky Republic Ci5000 gives an astonishing 5000 puffs per device.
Funky Lands Ci5000 Disposables Features:
• Max Puffs: 5000
• Nicotine Strength: 40mg (4%)
• Prefilled Capacity: 10mL
• Battery Capacity: 650mAh

Available Options:

Watermelon Ice

Watermelon BG
Strawberry Ice
Starfruit Green Kiwi
Rinbo
Pineapple Strawnana
Mountain Ice
Mint Rose
Miami Mint
Mango Gami
Blue Razz Ice
Berry Peach Blossom
Berry Passion Grape
Berry Mix
Triple Berry Ice
WARNINGS:
CALIFORNIA PROPOSITION 65 - Warning: This product contains nicotine, a chemical known to the state of California to cause birth defects or other reproductive harm.