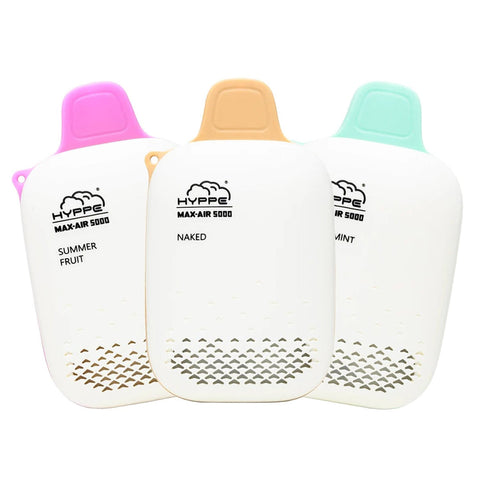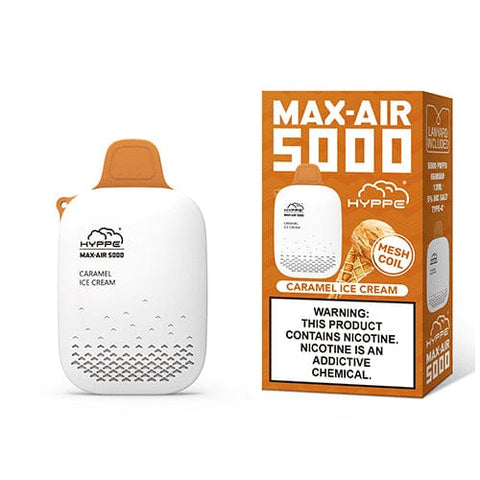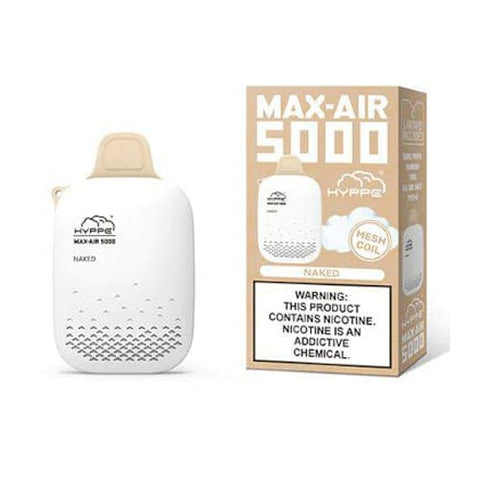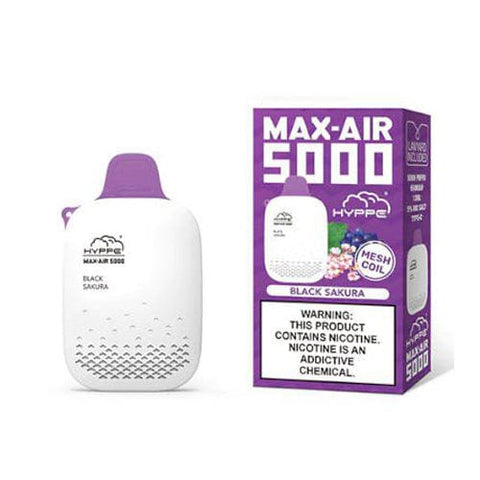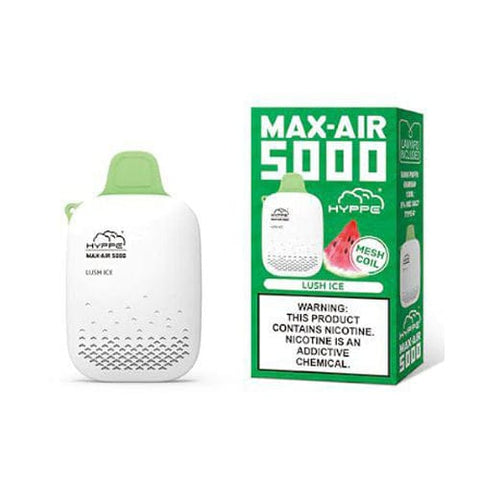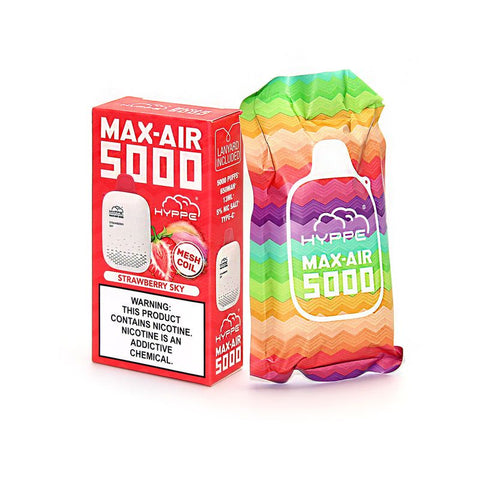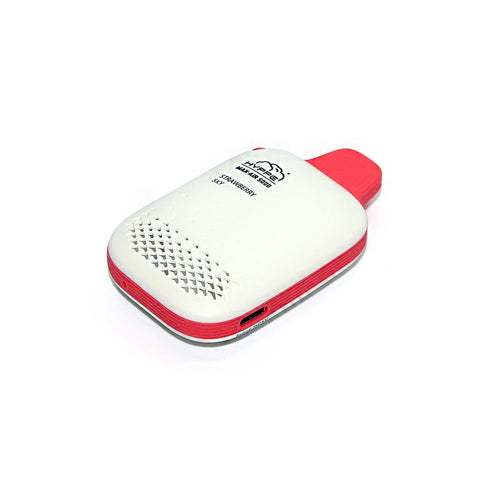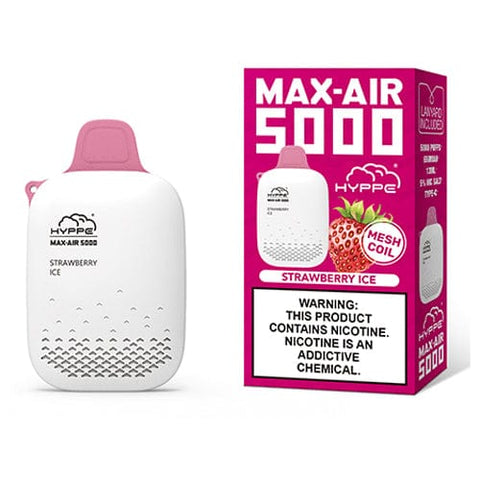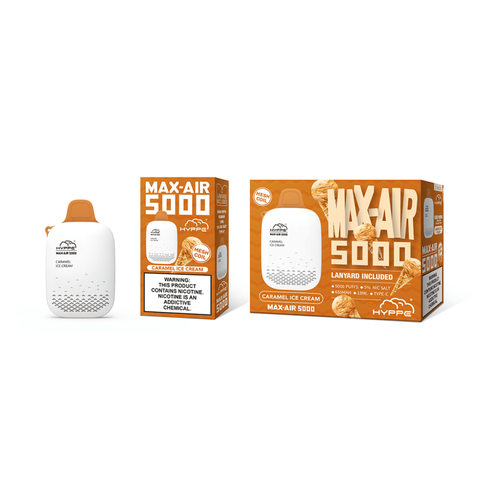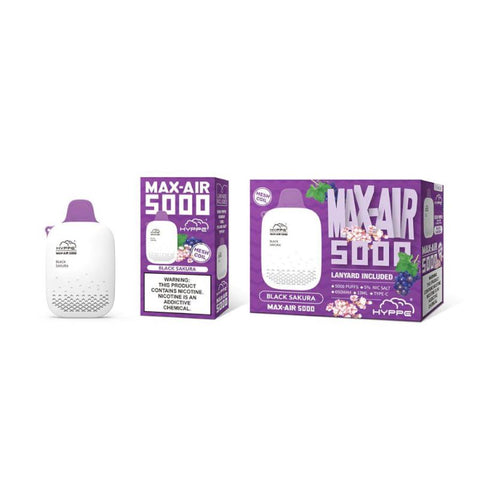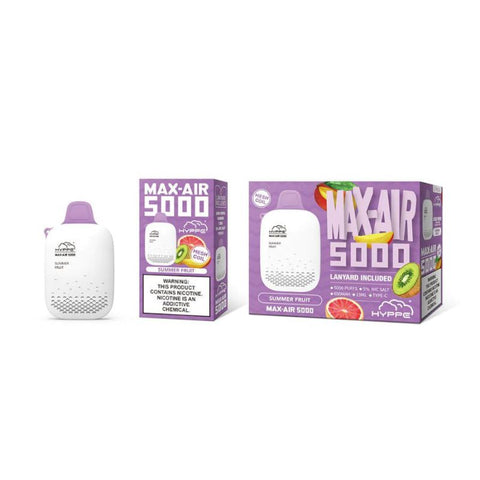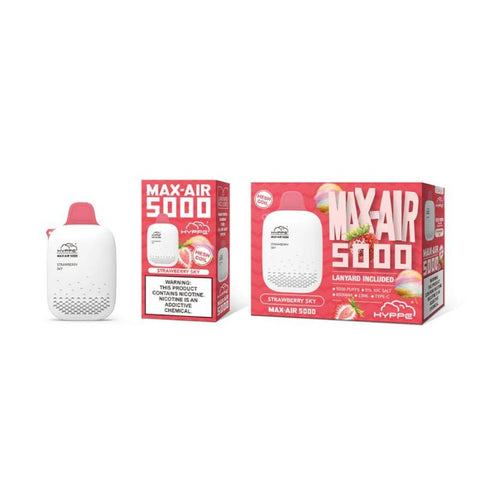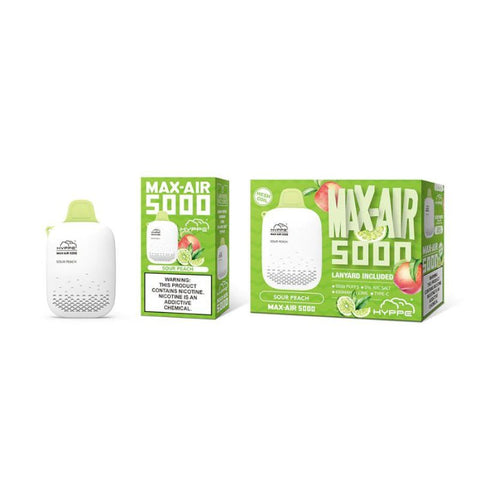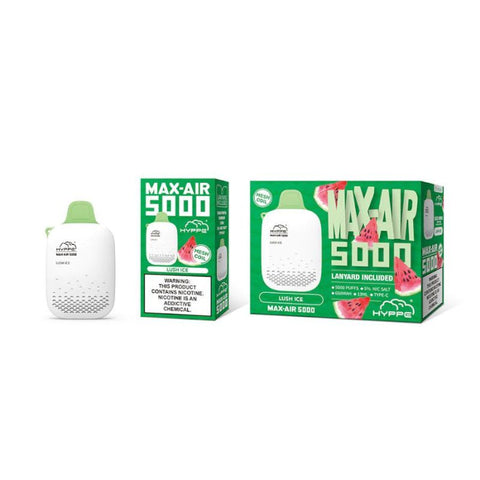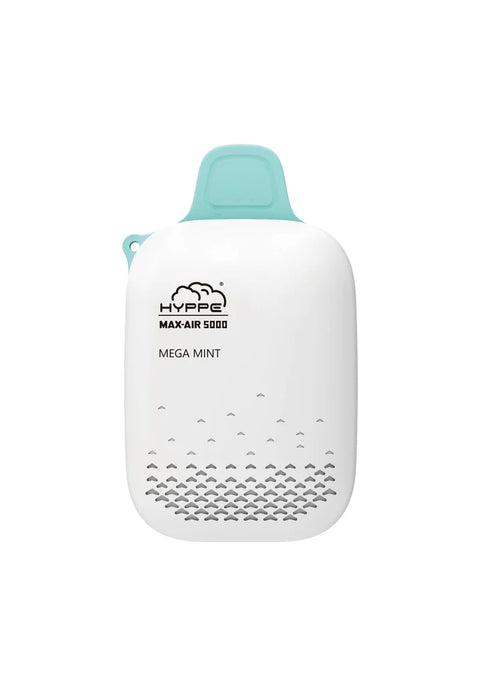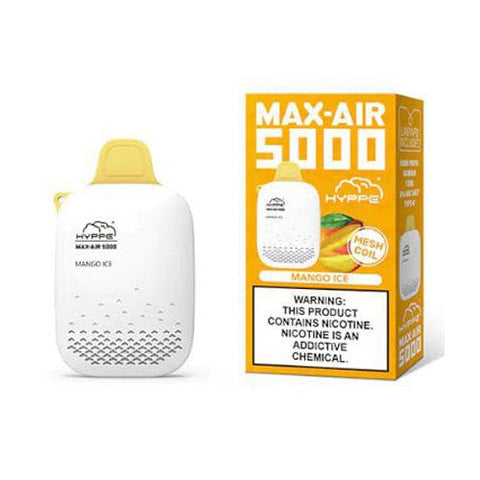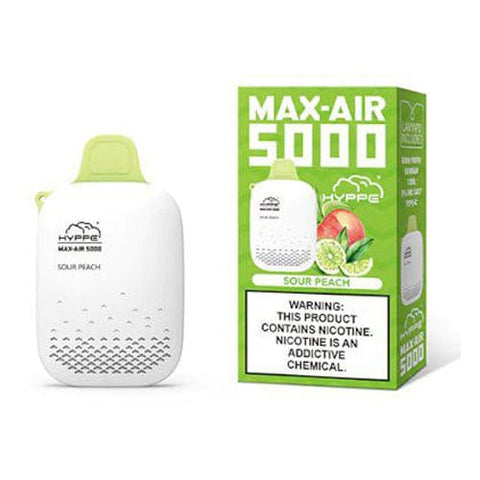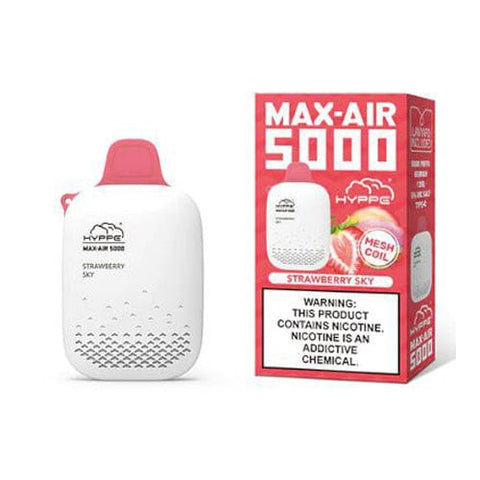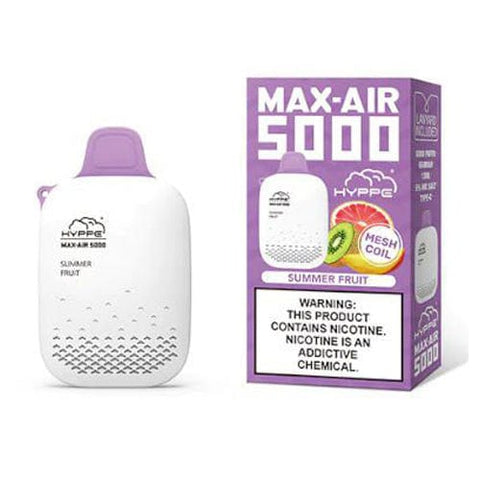 Hyppe
Hyppe Max Air 5000 Puffs | 5% Nicotine 1 Ct
The Hyppe Max Air puff vape satisfies the desire of every vaper, smooth and lingering tasty clouds, thick cloud production, intensified kick with every draw, and non-stop vaping enjoyment. Again, the Hyppe Max Air comes with a lanyard. The first of its kind in the vaping world.
Puffs: 5000

Juice Capacity: 13ml
Battery: 650mAh
Nicotine Concentration: 5%
Nicotine Type: Salt Nicotine
Coil – Mesh Coil
Firing Mechanism: Draw Activated
Flavor Profile: 10
Lanyard Included
Rechargeable: Type C charger
Flavor Profiles You Can Choose
Black Sakura – enjoy times of refreshing with this well-balanced e-flavor. An award-winning vape juice from the Hyppe Max Air company, this juice is guaranteed to flood your body with a sweet sensation. 
Caramel Ice Cream – there is nothing to say about this, except to say this is caramel ice cream in vapor form. Sweet, distinct, and clear.
Lush Freeze – one of the most popular e-flavor to come out of the stables of Hyype Max Air, this e-juice is a wonder. Free yourself from the stress and cares of this world with a draw on this life-altering e-juice.
Mango Freeze – for ice lovers, the mango freeze sends a sweet explosion to your tongue and a chill down your spine. Complete vaping that offers you a happy ending.
Mighty Mint Naked – flood your taste bud with cool mint and blast your gut with minty ice. If you are looking for a juice to begin your weekend with it, then you have picked the winner. 
Sour Peach – jammed with electrifying sweetness, this e-juice is a combination of sweet and sour. You can never go wrong or have a dull moment with this e-juice. 
Strawberry Freeze – enjoy brain freeze with the new strawberry freeze flavor that is the best of its kind. Chilly and Sweet. The perfect weekend companion. 
Strawberry Sky – fly high into the sky with the refreshing taste of freshly-picked strawberries.
Summer Fruit – a fruity mix that tastes like summer, this e-juice brings light to your eyes and life to your gut. A blend of fruits, what you get from this vape juice is indescribable.