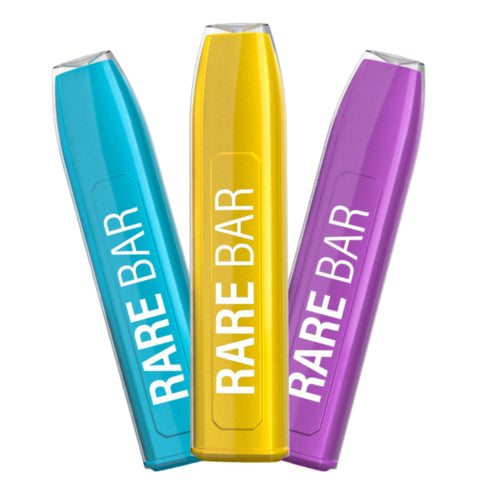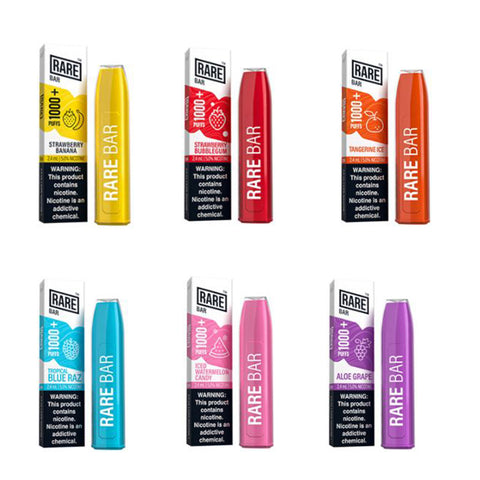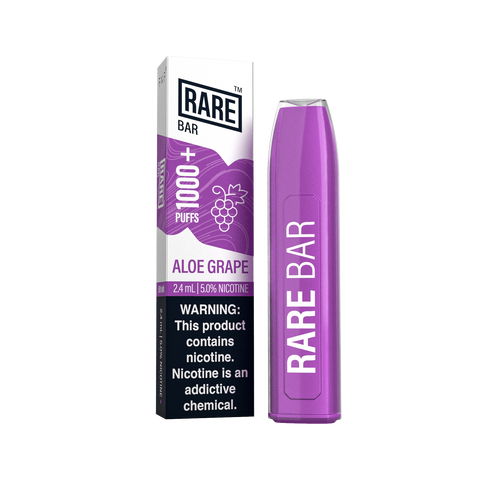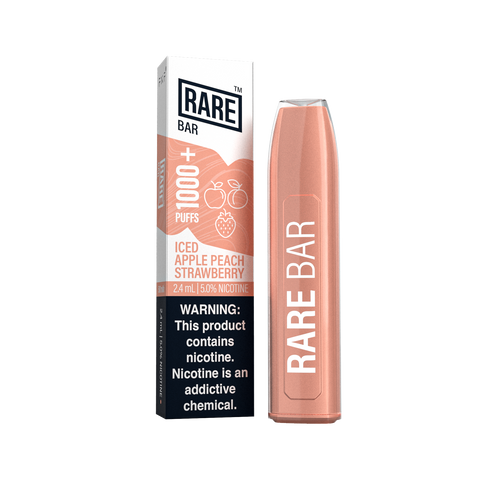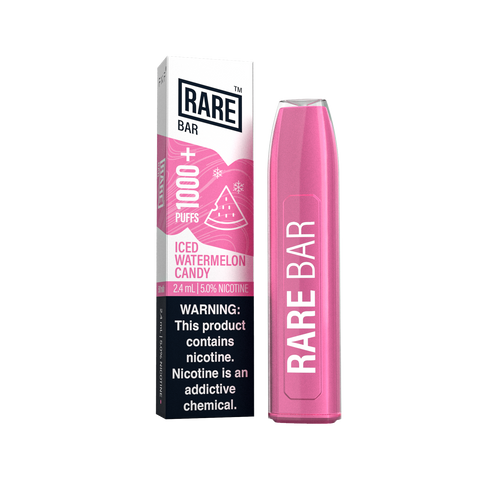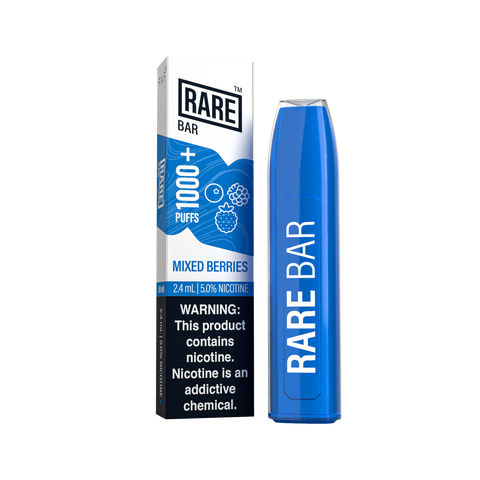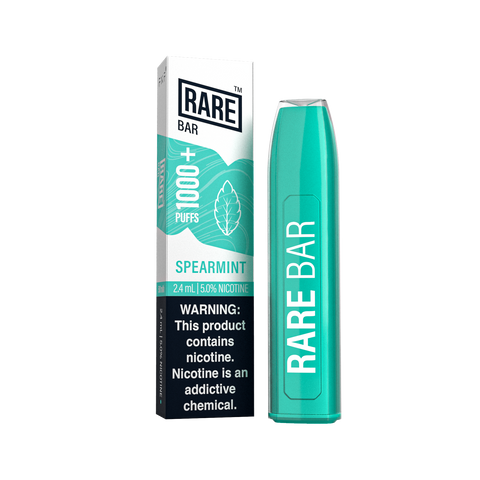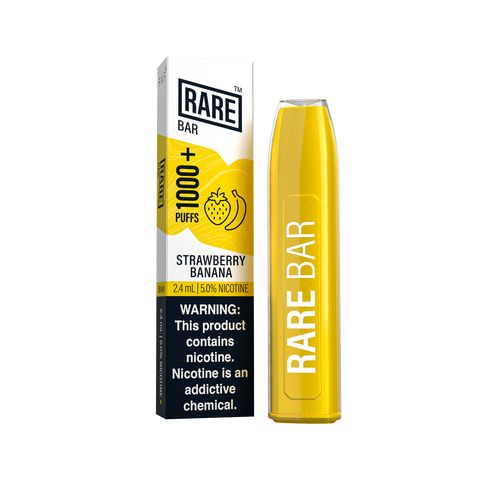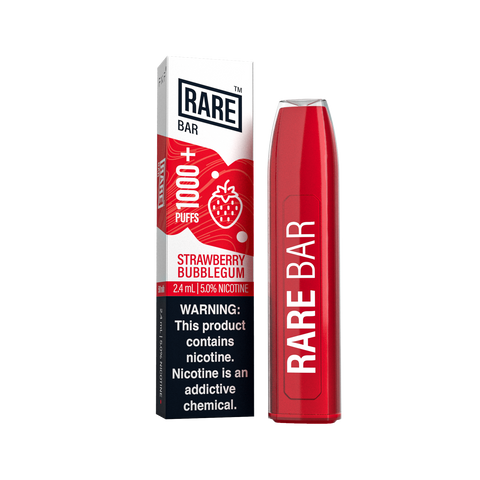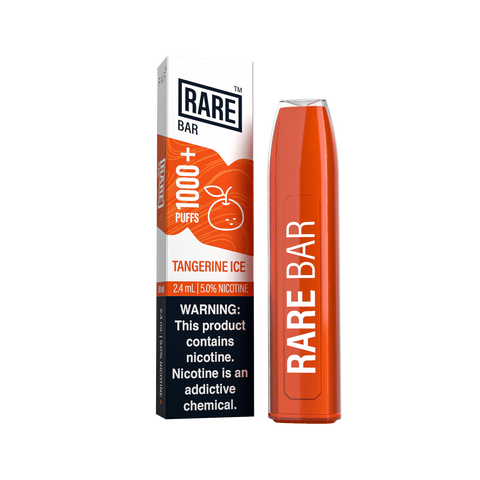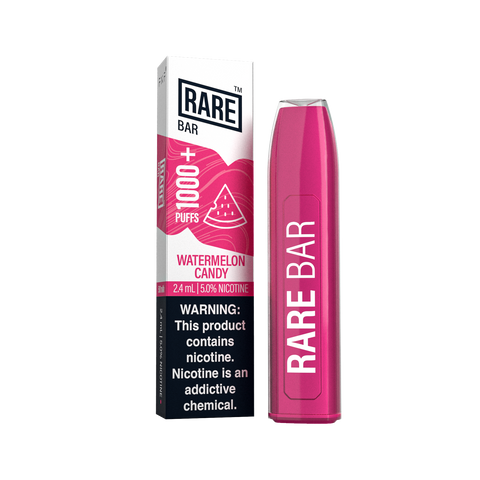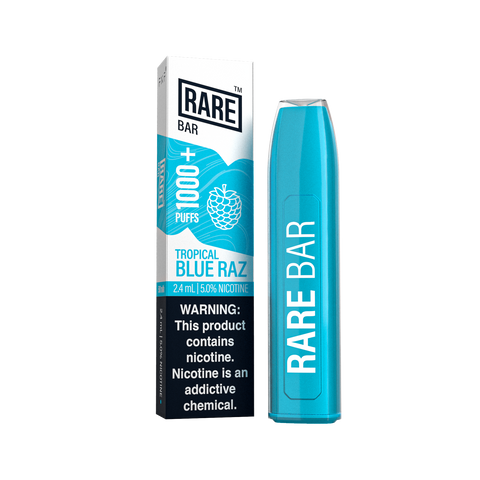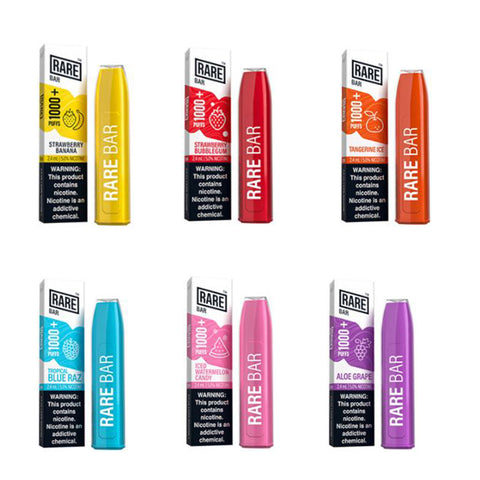 RARE
RARE BAR 1000+ PUFFS 500MAH 2.4ML 5.0% DISPOSABLE DEVICE
"Unleash the Extraordinary with Rare Bar 1000+ Puffs Disposable Device - 5.0% Nicotine Strength
Experience vaping excellence like never before with the Rare Bar 1000+ Puffs Disposable Device. Delight in the richness of 5.0% (50MG) nicotine, providing a robust vaping experience that satisfies your cravings with each inhale. Revel in the convenience of 4ml of tantalizing e-liquid per device, ensuring prolonged enjoyment that won't leave you wanting.
Key Features:
Powerful 500mAh Battery: Immerse yourself in uninterrupted vaping sessions with the 500mAh battery that ensures consistent performance from the first puff to the last.

Exceptional Puff Count: Elevate your vaping journey with approximately 1000 puffs per device, offering an extended adventure into premium flavors and satisfying vapor production.

Premium E-Liquid: Indulge in the delightful 4ml of e-liquid, carefully crafted to provide a smooth, flavorful, and satisfying experience with every draw.
Rare Bar 1000+ Puffs Disposable Device is your ticket to an exceptional vaping journey that doesn't compromise on quality, convenience, or longevity. Elevate your vaping experience to new heights with Rare Bar's commitment to excellence.
Savor the moment with Rare Bar - Where Remarkable Vaping Begins."