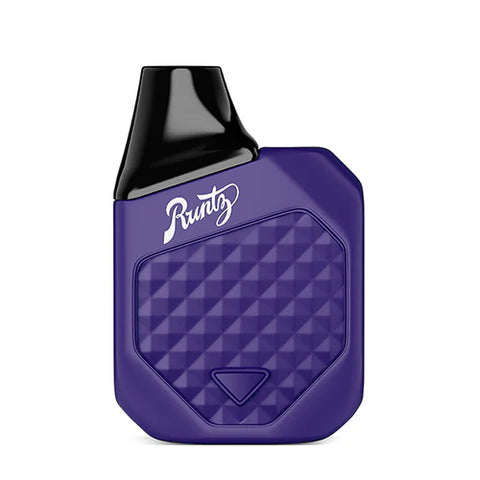 Jeeter
RUNTZ X LITTY THCA 3.5 Gram Signature Blend Disposable – 1ct
RUNTZ X LITTY THCA 3.5 Gram Signature Blend Disposable
Powered by Litty, the Runtz Delta 8 THC-A Signature Blend is a high-end product. A THC variation known for its strong effects, delta THC-A, weighs 3.5 grams in this single-use vape. This vape is ideal for both novice and seasoned users because it is convenient and simple to use. 

The Runtz x Litty THCA unique combination Disposable Vape is a true show-stopper thanks to its many amazing features and incredibly potent unique combination of THCA and Delta-8. It ensures that every session is enjoyable by bringing exceptional performance, a chic design, and a variety of strain flavors.
Device Specifications:

3.5gram Signature Blend
Contains Delta 8, THCA
Pre-Heat Button
Ceramic Coil


Warning: Must be 21 years of age. Do not use this product while pregnant or breastfeeding.