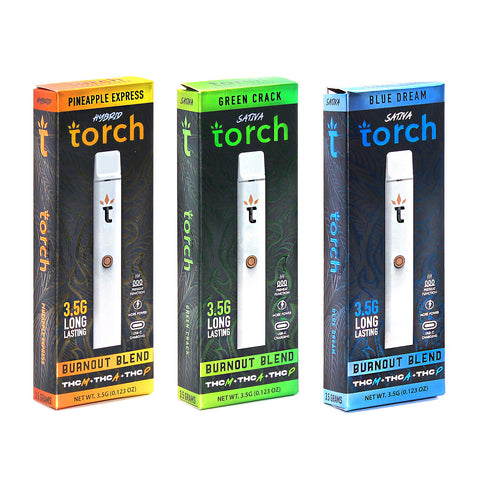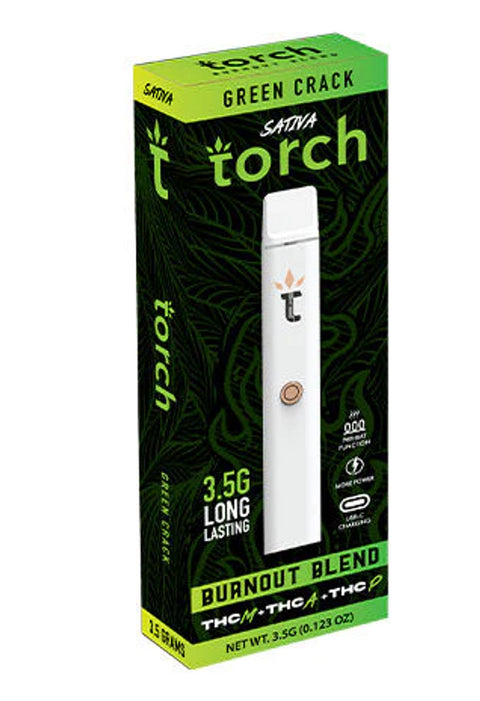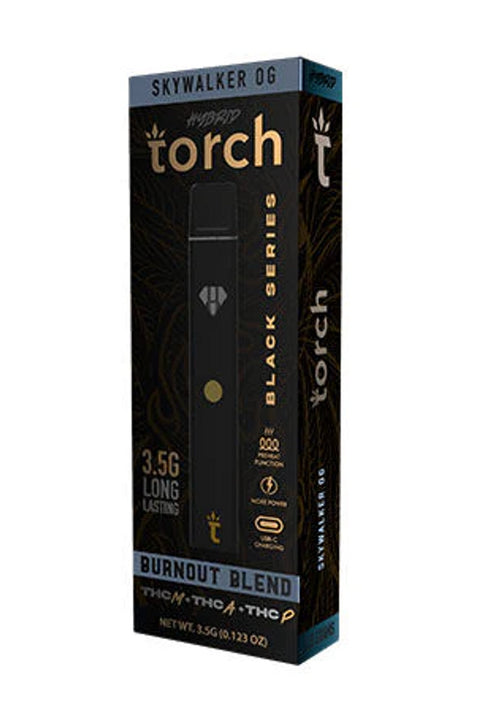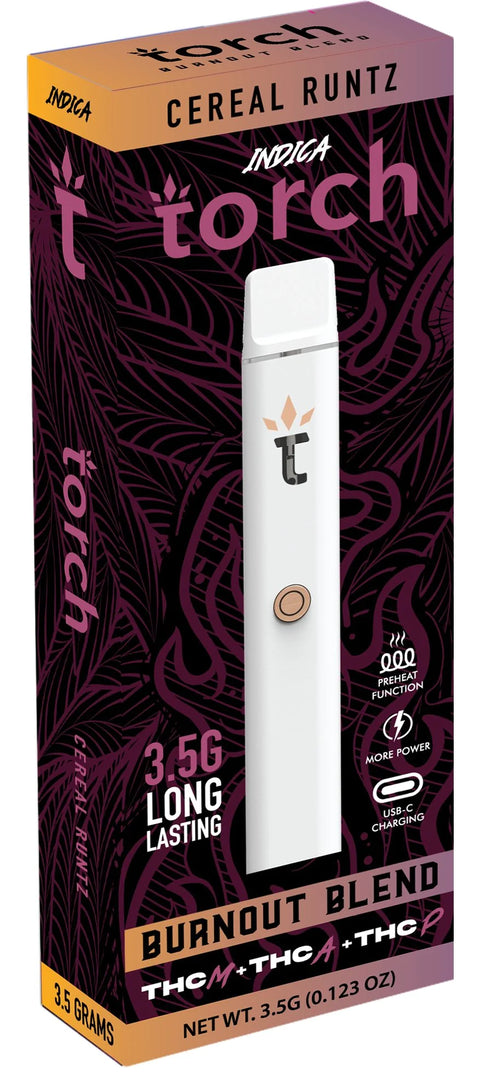 Torch
Torch Burnout Blend Disposable | 3.5g
3.5-Grams Per Disposable
Phenomenal Vapor Production
Proprietary Terpene Profiles by Torch
Potent blend of THC-M + THC-A + THC-P
2018 Farm Bill Compliant containing less than .3% delta-9 thc

Torch Burnout Blend Disposable | 3.5g

Torch is always changing the game when it comes to new blends. Presenting the Burnout Blend, a 3.5-gram disposable with a very potent blend containing THC-M + THC-A + THC-P. The Torch Burnout Blend disposables come with a pre-heat function and are USB-C rechargeable, this way you can enjoy each disposable till the very last drop. Torch offers 10 different strains for the Burnout Blend disposables. All Torch products are in compliance with section 10113 of 2018 Farm Bill and contains <.3% delta-9 thc.