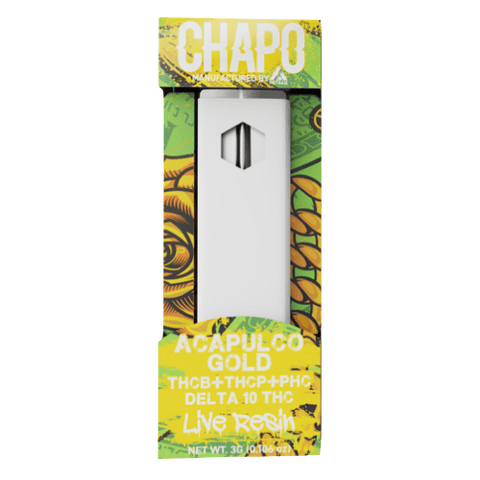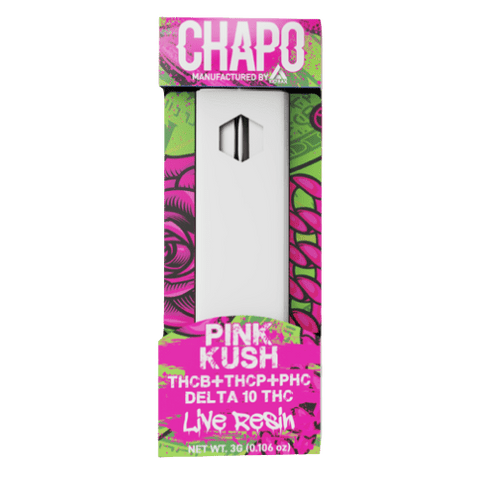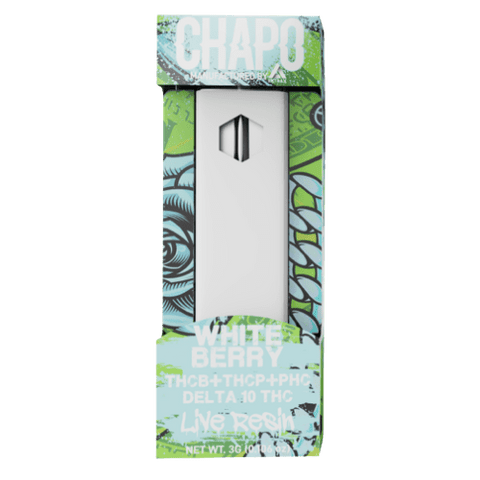 Extrax
Chapo Extrax Live Resin Disposable 3G THC-B, THC-P, PHC, and delta-10 THC 1 ct
Chapo Extrax Live Resin Disposable
Introducing the Chapo Extrax Live Resin Disposable! This disposable is infused with 4 powerful cannabinoids: THC-B, THC-P, PHC, and delta-10 THC. This blend of cannabinoids produces what is known as the entourage effect, where they work together to create an intense effect. Each device incorporates 3 grams of this immensely potent distillate. By using a live resin extract procedure, a higher amount of terpenes and cannabinoids are preserved for a stronger experience.
These disposables are available in 3 different flavor profiles. Hybrid, indica, and sativa options are available so you can get the exact effect you desire.
CHAPO EXTRAX DISPOSABLE STRAINS
Acapulco Gold (Sativa)
Pink Kush (Hybrid)
White Berry (Indica)
Product Features
Compliant with the

 

2018 Farm Bill
3 grams of distillate infused with THC-B, THC-P, PHC, and delta-10 THC
Live resin extract
Third-party lab tested
Made in the USA with industrial hemp
Warning: Must be 21 years of age. Do not use this product while pregnant or breastfeeding.