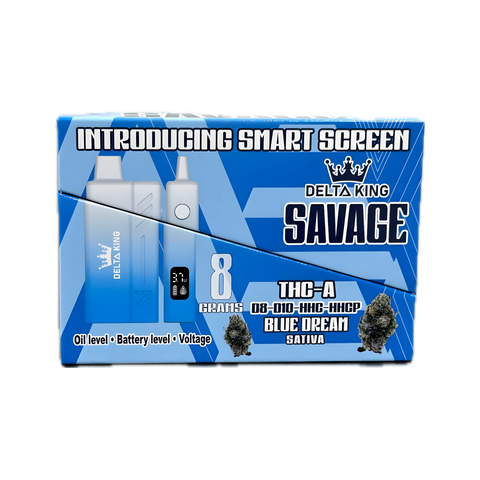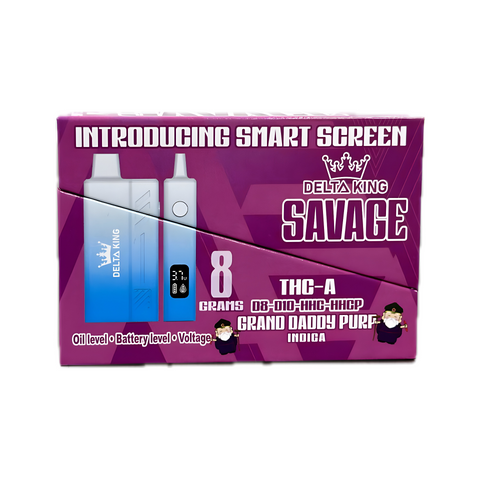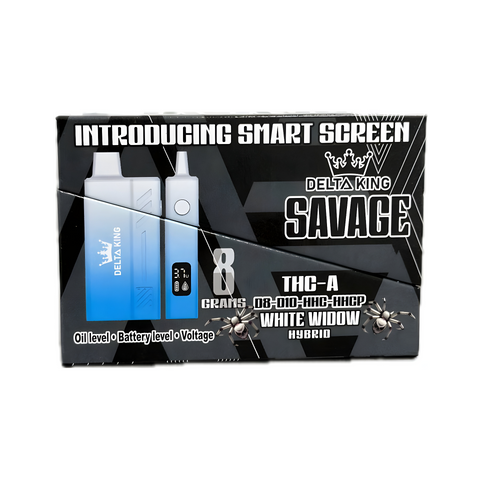 Delta King
Delta King Savage THC-A, D8, D10, HHC, HHCP 8 Gram 1 Ct
With the Delta King Savage's smart screen that indicates the battery, oil, and voltage levels, you may enjoy vaping like never before.

Upgrade your vaping experience with Delta King Savage 8gm, the best option for people looking for a strong and fulfilling hit.
Contains Live Rosin, D8, D10, HHC, HHCP Hemp Extract (Aerial Plant Parts) Terpenes.