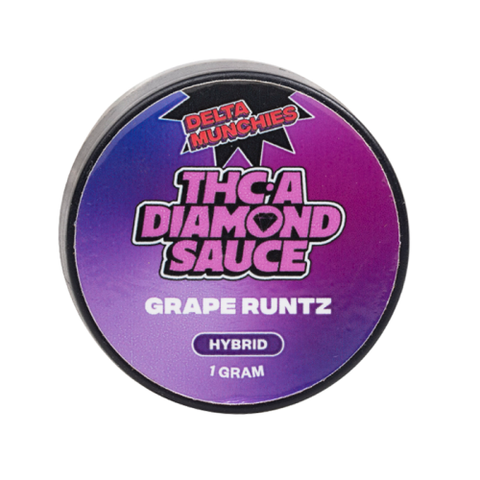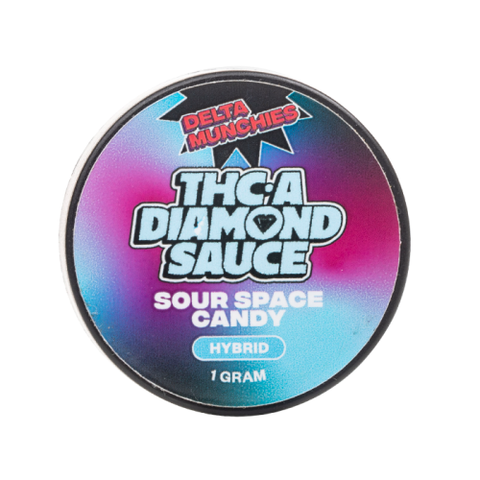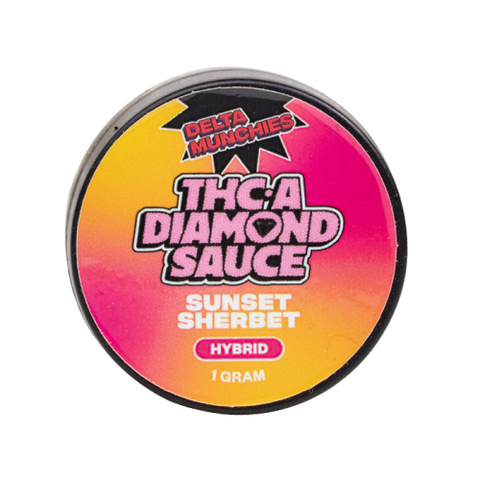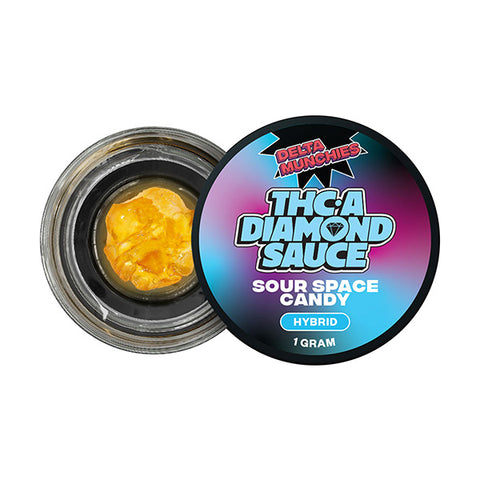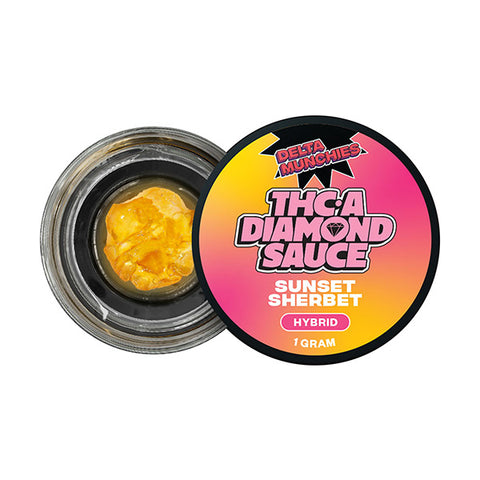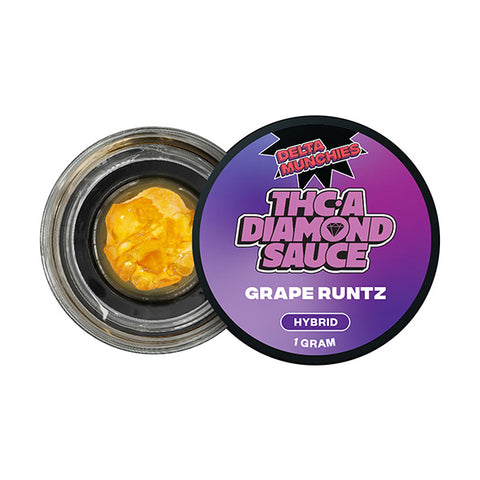 Delta Munchies
Delta Munchies THC-A Diamond Sauce 1g | 1 ct
Delta Munchies THC-A Diamond Sauce Dab 1g 
The THC-A Diamond Sauce from Delta Munchies will enhance your pleasure. This 1g powerhouse, designed for the adventurous palette, provides a punch that will leave you craving more. At the core of this masterpiece is concentrated THC-A, providing you with a unique, pure, and intense experience. 

With Delta Munchies THC-A Diamond Sauce, experience refinement with every sip. THC-A that has been carefully selected from the Grape Runtz, Sour Space Candy, and Sunset Sherbet strains will heighten your senses. 
Warning: Must be 21 years of age. Do not use this product while operating machinery, pregnant or breastfeeding.