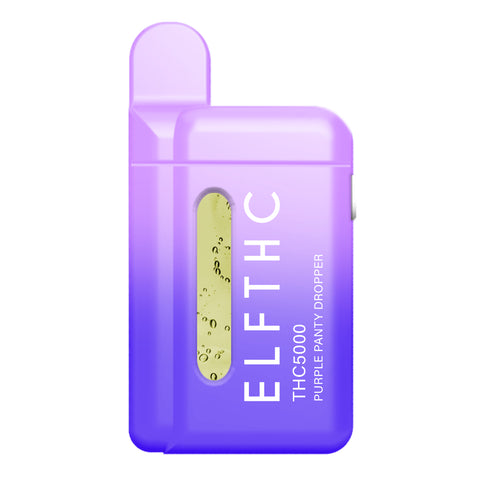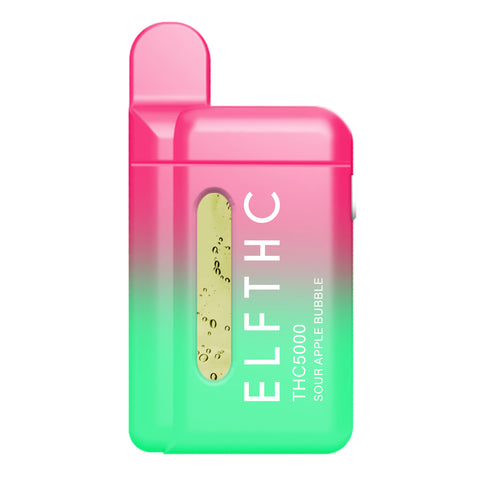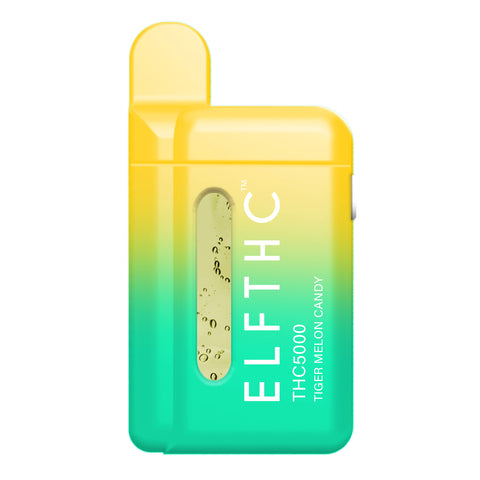 ELF THC
ELF THC Eldarin Blend Delta 8 THC Live Resin 5g Disposable 1CT
Our traditional blend. The highest quality Delta – 8 THC infused with Live Resin. Industry standard meets artisan quality in a exceptional 5 gram rechargeable. A see through window allows the user to view the remaining liquid.
100% Authentic – 100% Elf
Three Kickin' Flavors: Sour Apple Bubble /  Purple Panty Dropper / Tiger Melon Candy 
Every Device Comes Sealed in  A Beautiful Magnetic Box
GET ELF'ED UP!
Instructions
Click button five times to turn on/off.
Suggested Use
Take 1-2 small puffs not exceeding 3 seconds.
All users may not react the same to product use.
The onset of effects may be experienced at different times.
First-time users may experience stronger effects.
Do not exceed the suggested use.