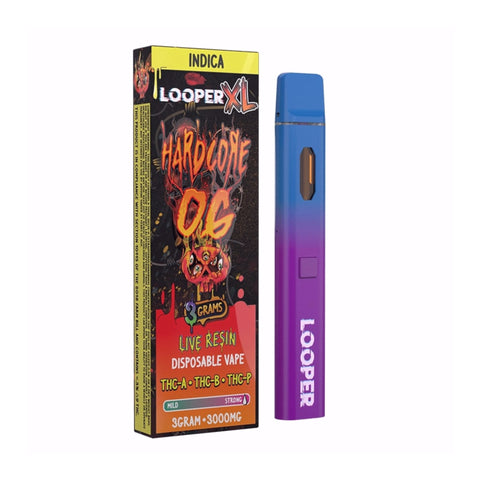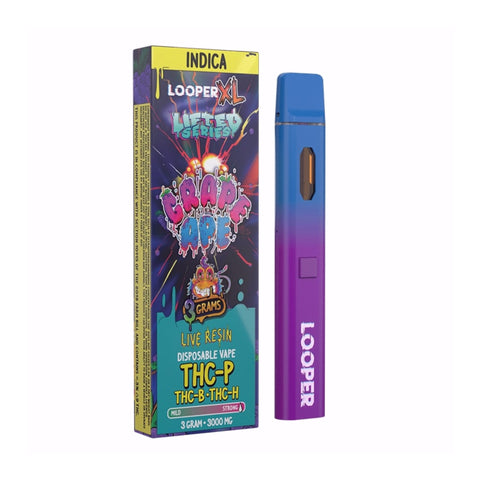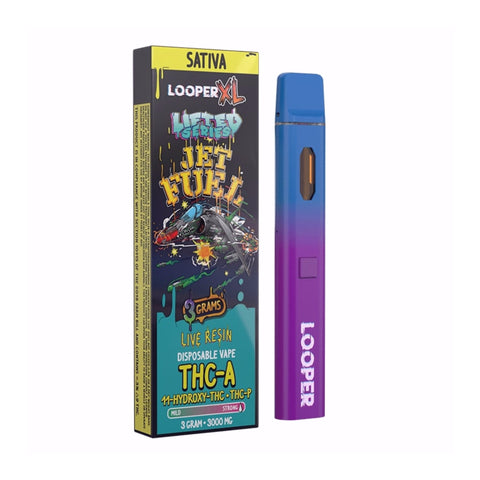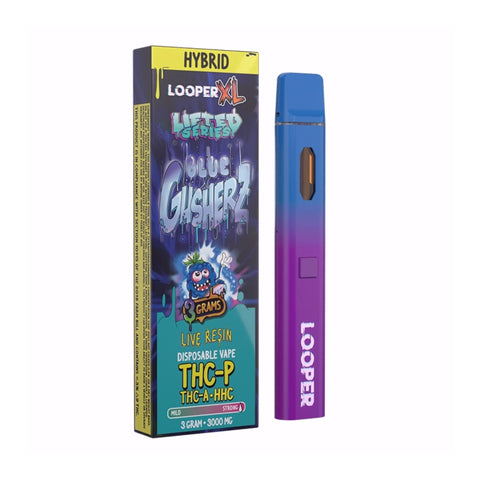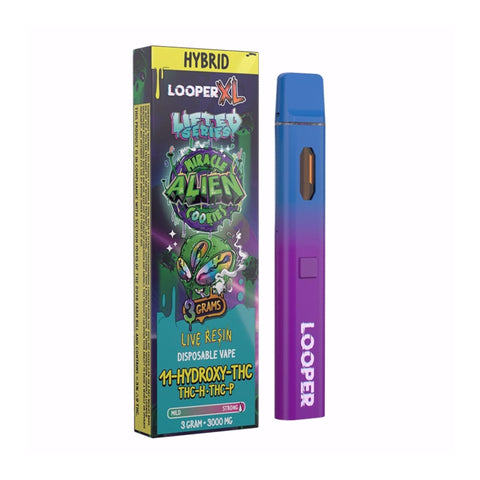 Looper
Looper XL Live Resin Disposable Vape 3gm – 1ct
The first 3g disposable product from Looper is called Looper Live Resin XL! These disposables, like many of their other disposable lines, concentrate on mixing the strongest cannabinoids to provide customers with a distinctive hemp-derived experience!

Looper hasn't released anything in a minute, yet during that time, several strong new cannabinoids have been developed. Several of these distinctive cannabinoids are used by Looper to create a potent new 3G gadget!
These disposables are launching in 3 strain profiles with a Sativa, Indica, and Hybrid option, which all contain their own unique blend.